Football fans around the globe are quite relaxed after star footballer Cristiano Ronaldo has been called in for Portugal's squad for Euro 2024 qualifiers. Portugal is set to play against against Bosnia-Herzegovina (June 17) and Iceland (June 20). There was doubt and presumptions about the Ronaldo's international future following the 2022 World Cup. The forward left the pitch in tears after his national team was eliminated by Morocco at the quarter-final stage. After the World Cup, Roberto Martinez has since replaced Fernando Santos as the team's manager and and there was a doubt as to whether he will include Ronaldo in his plans or not.
Portugal Squad for Euro 2024 qualifiers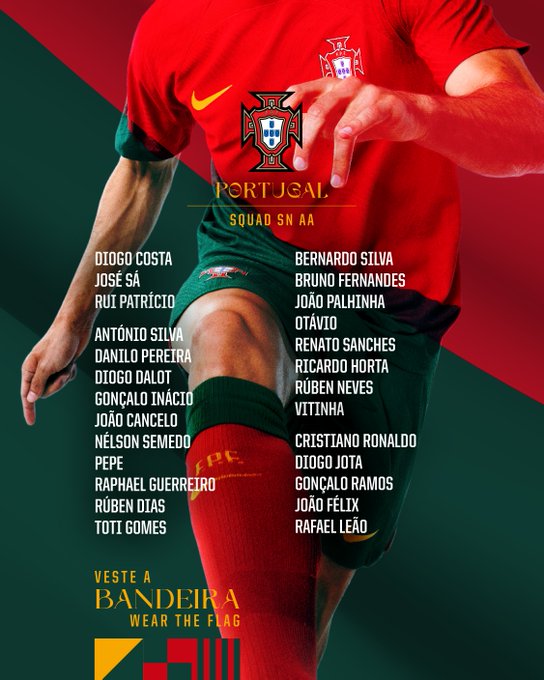 Goalkeepers: Diogo Costa (FC Porto), José Sá (Wolverhampton, England) and Rui Patrício (Roma, Italy).
Defenders: Diogo Dalot (Manchester United, England), João Cancelo (Bayern Munich, Ale), Pepe (FC Porto), Rúben Dias (Manchester City, England), Danilo Pereira (Paris Saint-Germain, Fra), António Silva ( Benfica), Toti Gomes (Wolverhampton, England), Gonçalo Inácio (Sporting), Raphaël Guerreiro (Borussia Dortmund, England) and Nélson Semedo (Wolverhampton, England).
Midfielders: Palhinha (Fulham, England), Rúben Neves (Wolverhampton, England), Bernardo Silva (Manchester City, England), Bruno Fernandes (Manchester United, England), Otávio (FC Porto), Vitinha (Paris Saint-Germain, England) and Renato Sanches (Paris Saint-Germain, Fra).
Forwards: Cristiano Ronaldo (Al Nassr, Ara), Gonçalo Ramos (Benfica), João Félix (Chelsea, England), Rafael Leão (AC Milan, Italy), Diogo Jota (Liverpool, England) and Ricardo Horta (Sporting Braga).
Portugal New Coach – Roberto Martinez
Martinez, who was born on 13 July 1973 in Spain, has an impressive resume as a coach. He started his managerial career with Swansea City in 2007 and has since gone on to manage Wigan Athletic, Everton, and Belgium national team. He has also worked as a television pundit for the BBC during the 2010 World Cup.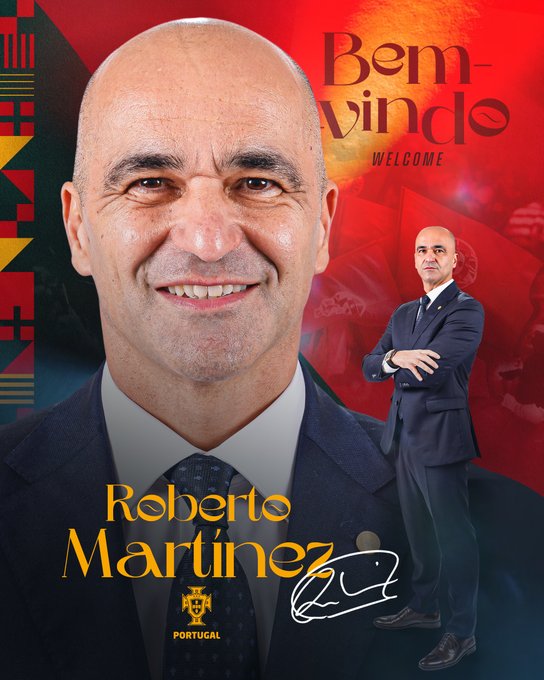 During his time at Wigan Athletic, Martinez led the team to an unlikely FA Cup victory in 2013. The team was also relegated from the Premier League that same year, but Martinez's tactical approach and player development skills had already caught the attention of bigger clubs.
Martinez moved to Everton in 2013 and enjoyed a successful first season with the team, finishing fifth in the Premier League and securing European football for the following season. However, his second season was less successful, with the team finishing 11th in the league.
Despite this setback, Martinez's reputation as a coach remained high, and in 2016 he was appointed as the head coach of the Belgium national team. He has since led the team to the semi-finals of the 2018 World Cup, where they were defeated by eventual winners France. Martinez also led Belgium to third place in the tournament after defeating England in the play-off.
Martinez's tactical approach and man-management skills have been praised by many players and coaches. He is known for his ability to develop young players and get the best out of his squad. His approach to the game is based on possession football, which is characterized by short passing, movement, and a focus on retaining the ball.
Martinez has inherited a talented squad that includes the likes of Cristiano Ronaldo, Bruno Fernandes, and Bernardo Silva. He would also have the opportunity to guide Portugal to the 2024 UEFA European Championship, which will be held in Germany.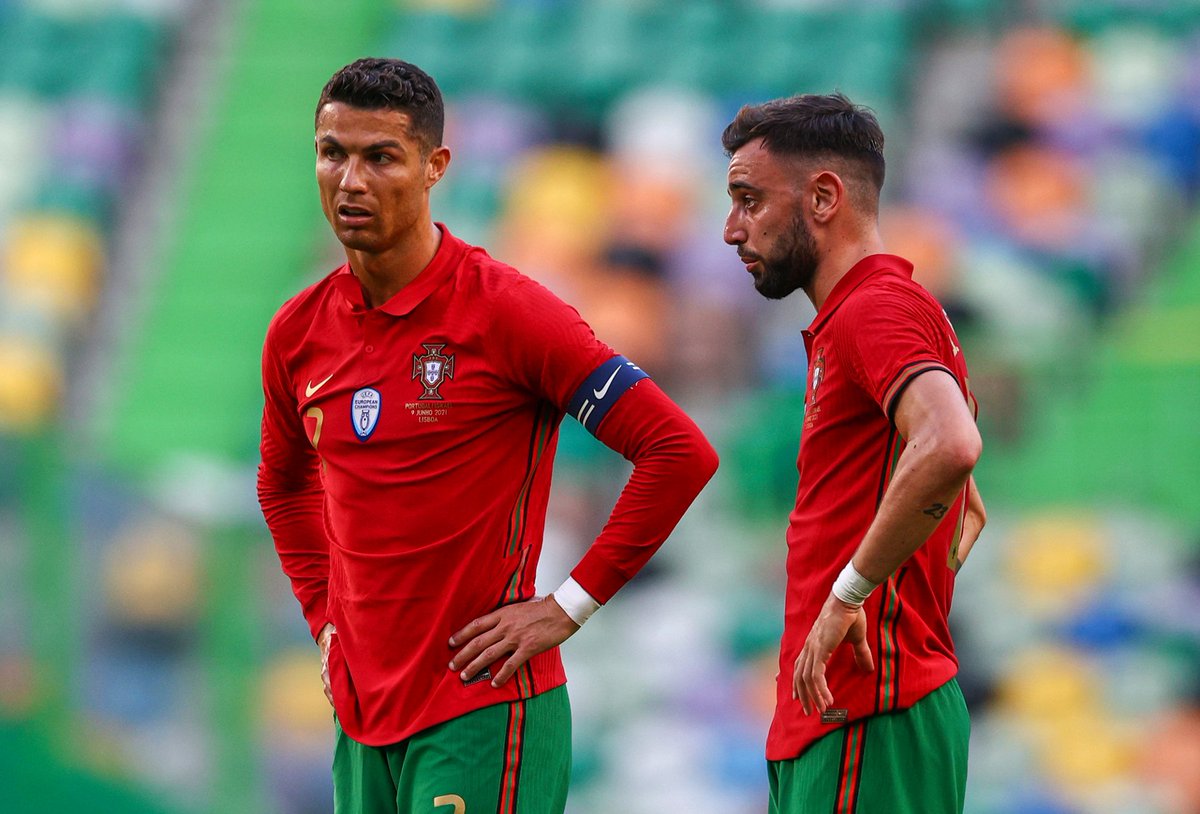 In conclusion, Roberto Martinez is a highly respected coach in the world of football, and his potential appointment as the head coach of the Portugal national team would be a coup for the team. His tactical approach, man-management skills, and ability to develop young players make him an ideal candidate for the job, and if he were to take up the role, he could lead Portugal to further success on the international stage.
UEFA Euro 2024 Qualifiers
The UEFA Euro 2024 tournament is scheduled to be held in Germany from 14 June to 14 July 2024. The tournament will feature 24 teams and will be played across 10 cities in Germany. The qualifying matches for the tournament were scheduled to begin in March 2023 and end in November 2023.
The qualifying matches will be played in a round-robin format, with teams divided into 10 groups of 5 or 6 teams each. The top two teams from each group will qualify for the UEFA Euro 2024 tournament, while the remaining teams will be eliminated.