Sergio Ramos is among the greatest defenders in the history of football. The 35-year-old is the highest scoring defender in La Liga history. He's scored more career goals than players like Xavi, Iniesta and Paul Pogba. Sergio Ramos has won a World Cup, two European Championships, four Champions Leagues and five Liga trophies which is a very decorative trophy collection. Recently, he was in the headlines when he left Real Madrid and joined the French Club Paris Saint Germain. It was a very shocking transfer because Sergio Ramos was the captain and heart of Real Madrid. It would be fascinating to see Sergio Ramos playing for PSG. Apart from his football career, his personal life is also interesting. In this article, we will talk about Sergio Ramos Children and Wife Pilar Rubio.
If you are a fan of his, or if you share his love for soccer, or are organizing a soccer event, you must also want a gift that no soccer player can resist. Come to GSJJ.com to design unique soccer medals, retain the best moments and glory on the sports field. Custom Soccer Medals are the best loot for a competitive game! The individual design and the medal made of timeless metal are the symbols of glorious memory.
Why Sergio Ramos is not selected in Spain World Cup 2022 Squad ?
Soccer star Sergio Ramos is super down to earth when it comes to his family. This grounded-ness extends to all his children, with whom he shares an incredible bond. The Paris Saint Germain footballer has been busy growing his family in recent years. He welcomed his first son in 2014 and celebrated the arrival of two more sons in 2015 and 2018. His wife Pilar Rubio gave birth to his youngest son last year in 2020.
Sergio Ramos recently shared an adorable picture with his son. The father and son can be seen watching a match in the stadium in a PSG jersey.
View this post on Instagram
Sergio Ramos was born in Camas, Spain, on 30 March 1986. In the 2004-2005 season, Sergio played for Seville. He joined Real Madrid in 2005. He earned too many titles while playing for Real Madrid. Let's see more about his personal life, Sergio Ramos wife,  and his children.
Sergio Ramos Wife – Pilar Rubio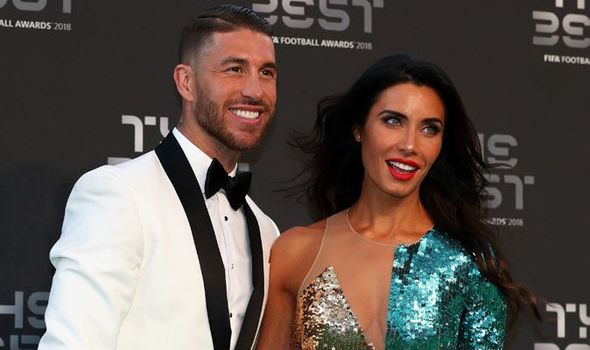 Pilar Rubio is the wife of the Spanish defender, Sergio Ramos. Sergio Ramos' wife is a very famous reporter and model in Spain. The couple started their relationship in September 2012. Sergio Ramos and Pilar Rubio got married in a lavish wedding ceremony held at the Seville Cathedral.
Pilar Rubio was born on March 17, 1978 in Torrejón de Ardoz, Community of Madrid, Spain. She is the daughter of Manuel Rubio and Pilar Fernández. Rubio is also an actress and a model. Pili tried to study economics but left college to pursue her dream. She has modeled for several magazines, and also appeared in a couple of short-cut movies like Merry Christmas and Cuestión de química.
Sergio and Rubio are very much in love. The former Madrid skipper along with his Actress wife has formed a beautiful family after having four children together.
Rubio used to do a popular Spanish TV show 'El Hormiguero'. However, she stepped down from her usual role on the show after moving to France following Ramos' transfer. Pilar Rubio visited the show on the first episode of its sixteenth season. They had a very special surprise Rubio. Her husband, Ramos was brought out alongside the couple's youngest son, Marco. She became emotional after seeing the pair come onto the set to greet her. See the video:
¡Sorpresa! En una noche tan especial no podía faltar la visita de nuestro amigo @SergioRamos #PilarRubioEH pic.twitter.com/1Lg7CfrlBs

— El Hormiguero (@El_Hormiguero) September 6, 2021
Sergio Ramos Children
Spanish footballer Sergio Ramos became a dad for a fourth time last year, after his wife Pilar Rubio welcomed another son into the world. Sergio and Pilar now have total four sons.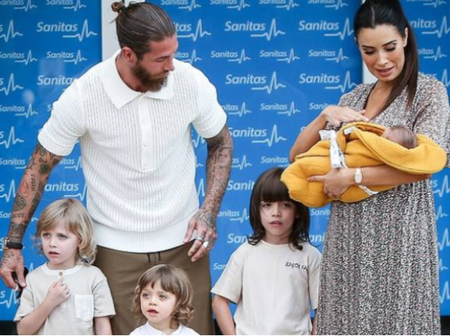 Sergio Jr – born in 2014
Marco – born in 2015
Alejandro – born in 2018
Máximo Adriano – born in 2020
Sergio Ramos announced the arrival of his fourth son Maximo Adriano by posting it on social media. Pilar Rubio gave birth to another child on 26 July 2020.
View this post on Instagram
After the successful arrival of the fourth son, the beautiful family of Sergio Ramos  posed together outside Madrid's La Moraleja Hospital. They also showed a glimpse of their youngest son Máximo for the first time.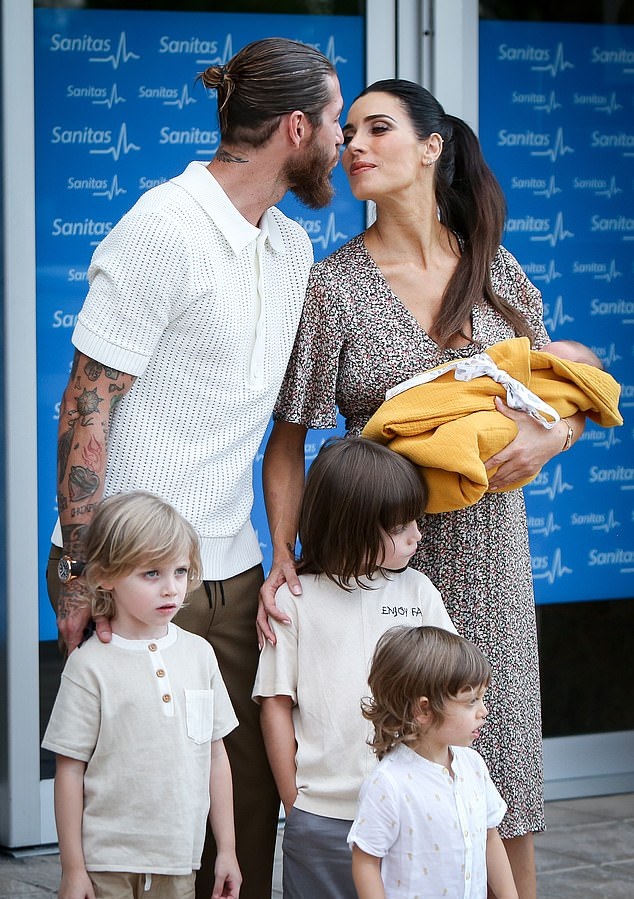 Sergio Ramos shares a lovely bond with his children. His kids help their father during workouts. Ramos regularly shares plenty of videos and photos featuring his adorable kids. The former Spanish skipper has left his fans cooing after the Real Madrid legend shared a video of him training at home with his children. Ramos shared the following video on Instagram in 2020 where he can be seen working out in the gym and his son is trying to steal his focus.
View this post on Instagram