Aston Villa denied Manchester United from taking away all three points. This result has left the fans disappointed because the Reds were leading in the beginning of the game but a masterclass from Coutinho took away the opportunity to register a win. Apart from this poor result, another disappointed thing happened in the camp of Manchester United. A clear miscommunication was visible between a player and and the manager. See what happened between Anthony Martial and Ralf Rangnick.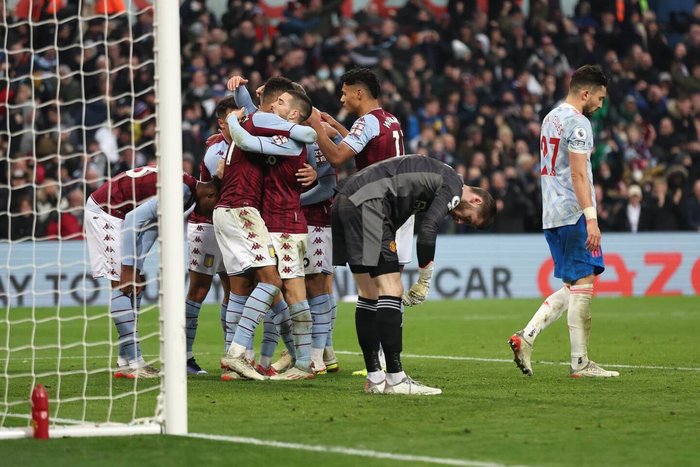 The name of Anthony Martial was not present in the Man United's squad against Aston Villa. It was quite confusing because a team can have a maximum of nine players as substitutes. However, United named only eight substitutes, with two of them being goalkeepers.
After the conclusion of the match, Ralf Rangnick was asked about Anthony Martial's omission from the squad. In response to that, he gave the following statement:
"Yes, he didn't want to be in the squad. He would have been in the squad normally but he didn't want to and that was the reason why he didn't travel with us yesterday."
However, this statement was not taken well by the forward. In response to his coach's words, Martial took to Instagram to tell his part of the story.
"I will never refuse to play a match for Man United. I've been here for 7 years and I never disrespected and never will disrespect the club and the fans."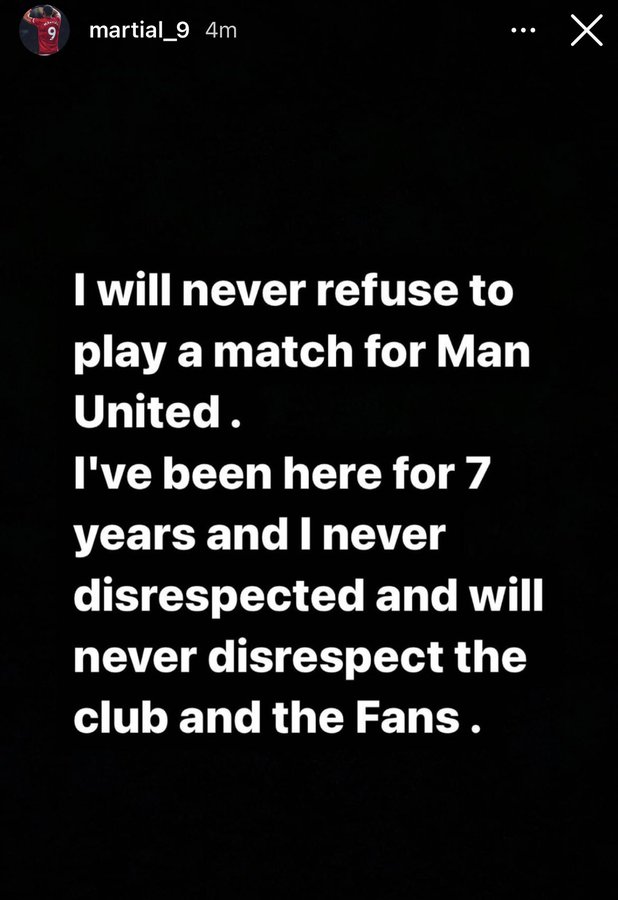 Anthony Martial has already expressed his desire to leave Old Trafford. The French forward has not been named in the last five United games since he informed Rangnick of his wish to leave before the winter transfer deadline on January 31. His last appearance for United came in 3-2 win over Arsenal on December 2.