The England vs Portugal match in the 2006 FIFA World Cup was a quarter-final match that took place on July 1, 2006, at the Gelsenkirchen Stadium in Germany.
The match was a closely contested affair that remained goalless after 120 minutes of play, with both teams failing to score in regular time and extra time. England was dealt a blow early on in the game when their star striker Wayne Rooney was sent off for a stamp on Portugal's Ricardo Carvalho.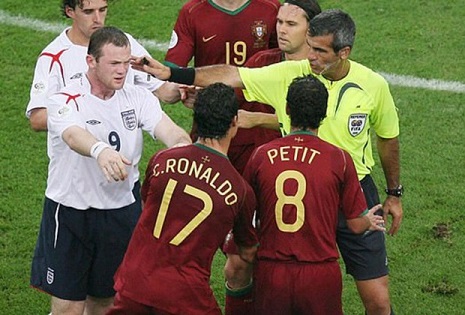 Despite being reduced to ten men, England managed to hold on and take the game to penalties. However, they were ultimately beaten 3-1 in the shootout, with Portugal's goalkeeper Ricardo making a crucial save from England's Frank Lampard's penalty kick.
The result meant that Portugal advanced to the semi-finals of the World Cup, while England was eliminated from the tournament. The match was notable for its physicality, with a total of four yellow cards and one red card being shown throughout the game.
In the quarter-final match between England and Portugal at the 2006 FIFA World Cup, Wayne Rooney of England and Cristiano Ronaldo of Portugal were involved in an incident that generated controversy.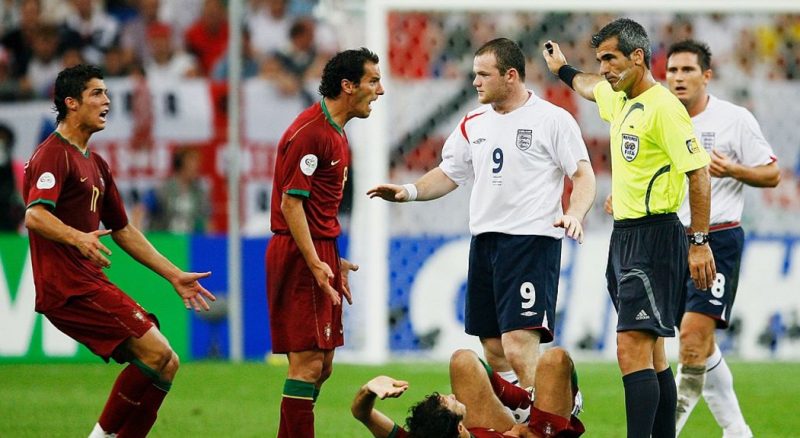 In the 62nd minute of the game, Rooney appeared to stamp on Ricardo Carvalho of Portugal, and was subsequently shown a red card by the referee. Ronaldo, who was Rooney's club teammate at Manchester United at the time, approached the referee and appeared to urge him to send Rooney off. This action angered some of the English players and fans, who felt that Ronaldo had played a role in getting Rooney sent off.
After the match, there was a heated exchange between Rooney and Ronaldo in the tunnel. Some reports suggested that Rooney was angry with Ronaldo for his role in the sending off, while others suggested that Rooney was angry with Ronaldo for winking at the Portuguese bench after the incident.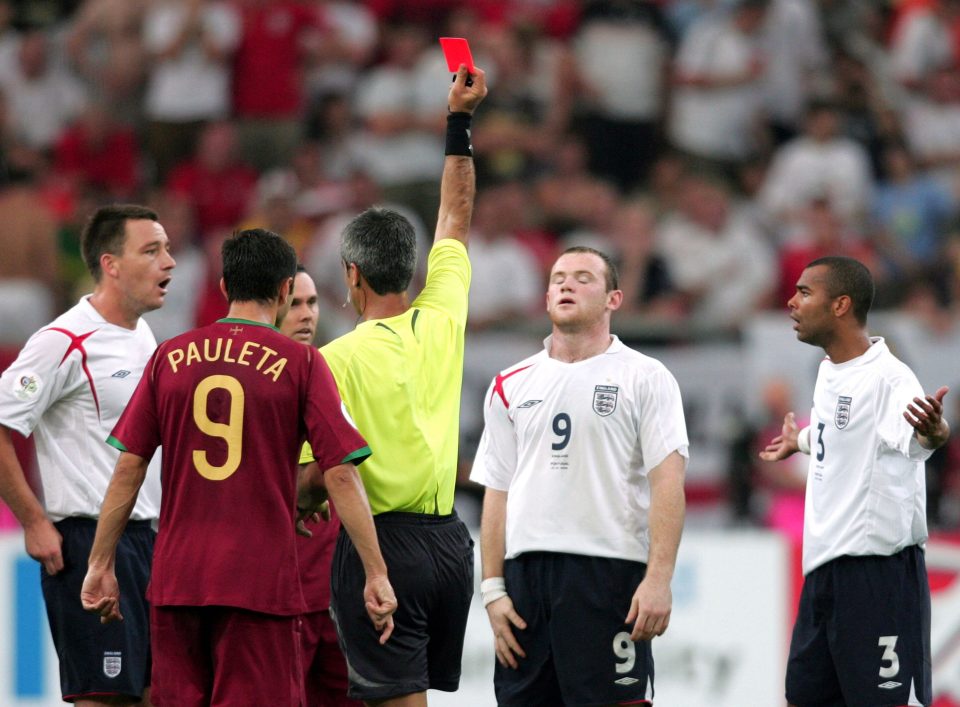 In the end, Portugal won the match on penalties, and Rooney and Ronaldo later reconciled their differences.