In the realm of cricket, where every match is eagerly anticipated, the absence of a riveting clash can leave fans feeling somewhat unsatisfied. Such is the case with the Asia Cup, a prestigious tournament that draws attention from cricket enthusiasts worldwide. While the tournament promises exciting matchups and intense rivalries, one clash that fans were eagerly looking forward to was between Naveen-ul-Haq and Virat Kohli. However, much to the dismay of cricket aficionados, this thrilling encounter never came to fruition. Naveen-ul-Haq, the Afghanistan bowler got recognition from IPL 2023 with his good performances and also because of his clash with Virat Kohli. Unfortunately, he is not playing in Asia Cup 2023. Let's see why Naveen-ul-Haq is not playing for Afghanistan in Asia Cup 2023.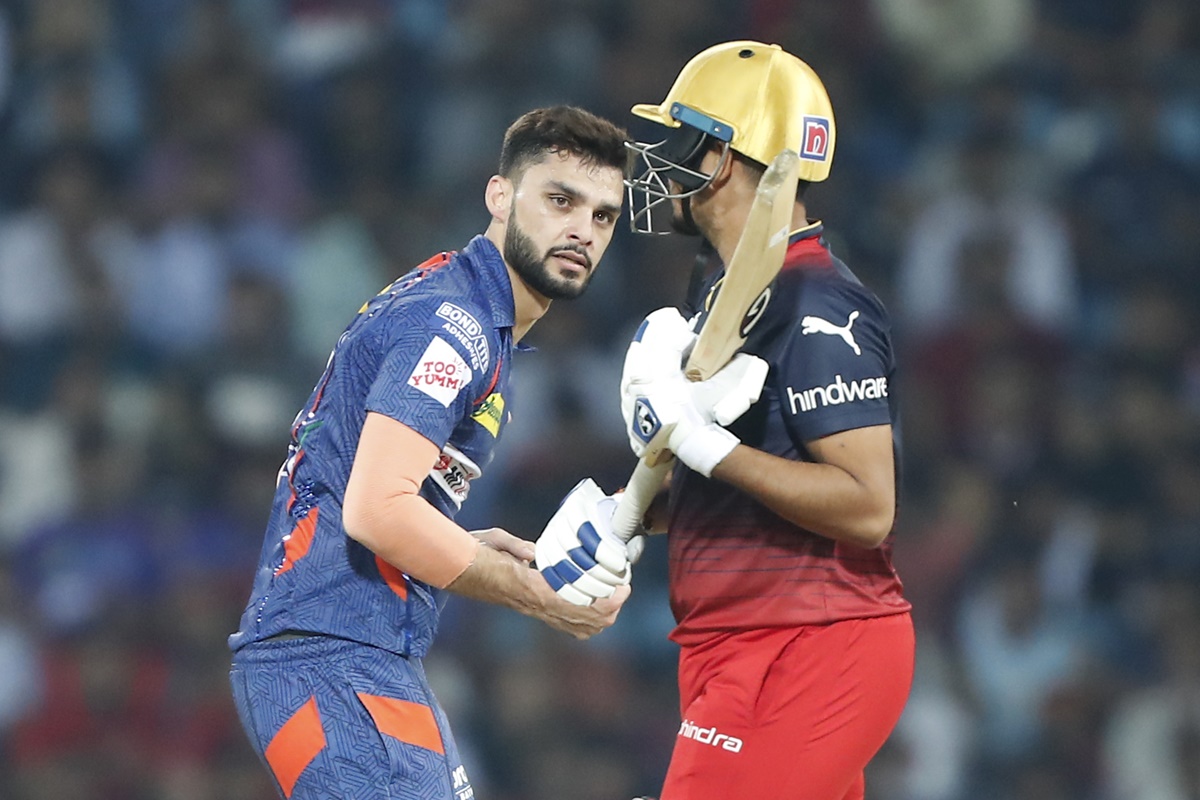 The cricketing world was abuzz with excitement when the Asia Cup lineup was announced. One fixture that immediately caught the attention of fans and pundits alike was the potential showdown between Afghanistan's rising star, Naveen-ul-Haq, and India's batting maestro, Virat Kohli. The prospect of these two exceptional players going head-to-head on the cricket field was tantalizing, and fans began to speculate about the clash well in advance.
Why Naveen-ul-Haq is not playing for Afghanistan in Asia Cup 2023?
Naveen-ul-Haq is not playing for Afghanistan in Asia Cup 2023 because he was not selected in the 17-member squad of his nation. It is rumored that Naveen-ul-Haq missed to get a place in the squad due to an unfortunate injury. This unexpected setback meant that the clash between Naveen-ul-Haq and Virat Kohli, which had captured the imagination of millions, would not come to pass.
The prospect of Naveen-ul-Haq facing off against Virat Kohli in the Asia Cup was a storyline that had captured the imagination of cricket enthusiasts. However, fate had other plans, and Naveen-ul-Haq's unfortunate injury led to the cancellation of this captivating clash. While fans express their disappointment and teams adjust their strategies, the world of cricket continues to remind us that the unexpected is always on the horizon. As Naveen-ul-Haq recuperates and Virat Kohli continues to dazzle, the hope for future encounters remains alive—a hope that keeps the spirit of cricket thriving.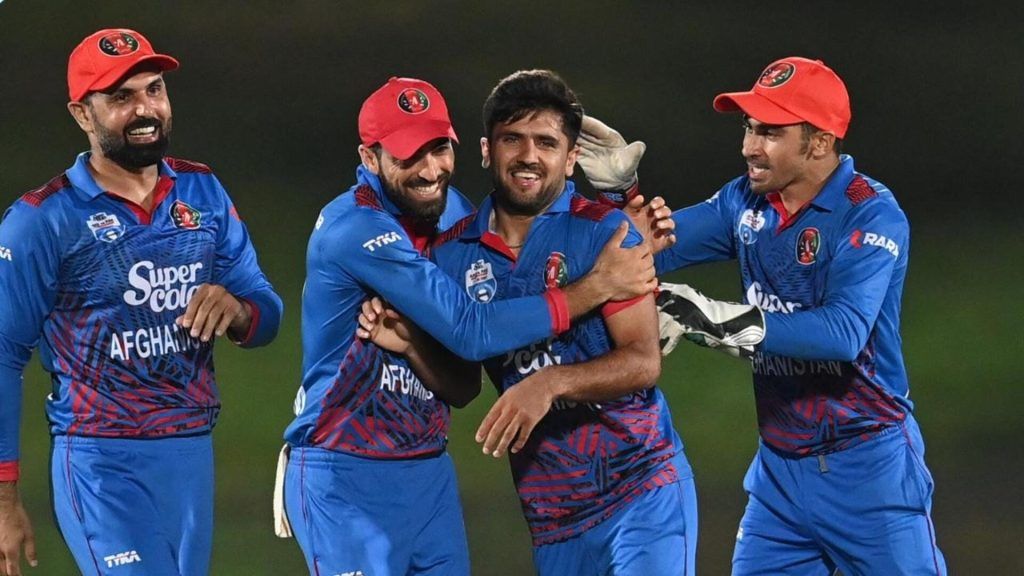 Afghanistan Squad for Asia Cup 2023
Hashmatullah Shahidi (c), Rahmanullah Gurbaz, Ibrahim Zadran, Riaz Hassan, Rahmat Shah, Najibullah Zadran, Mohammad Nabi, Ikram Alikhil, Rashid Khan, Gulbadin Naib, Karim Janat, Abdul Rahman, Sharafuddin Ashraf, Mujeeb ur Rahman, Noor Ahmad, Suliman Safi, Fazalhaq Farooqi
Virat Kohli V/S Naveen-ul-Haq
Naveen-ul-Haq, the young and talented fast bowler from Afghanistan, has been making waves in the cricketing landscape. His remarkable pace, precise line and length, and the ability to generate movement off the pitch have garnered him praise from cricket pundits. With each match, Naveen-ul-Haq showcased his determination and skill, elevating his status as a formidable opponent.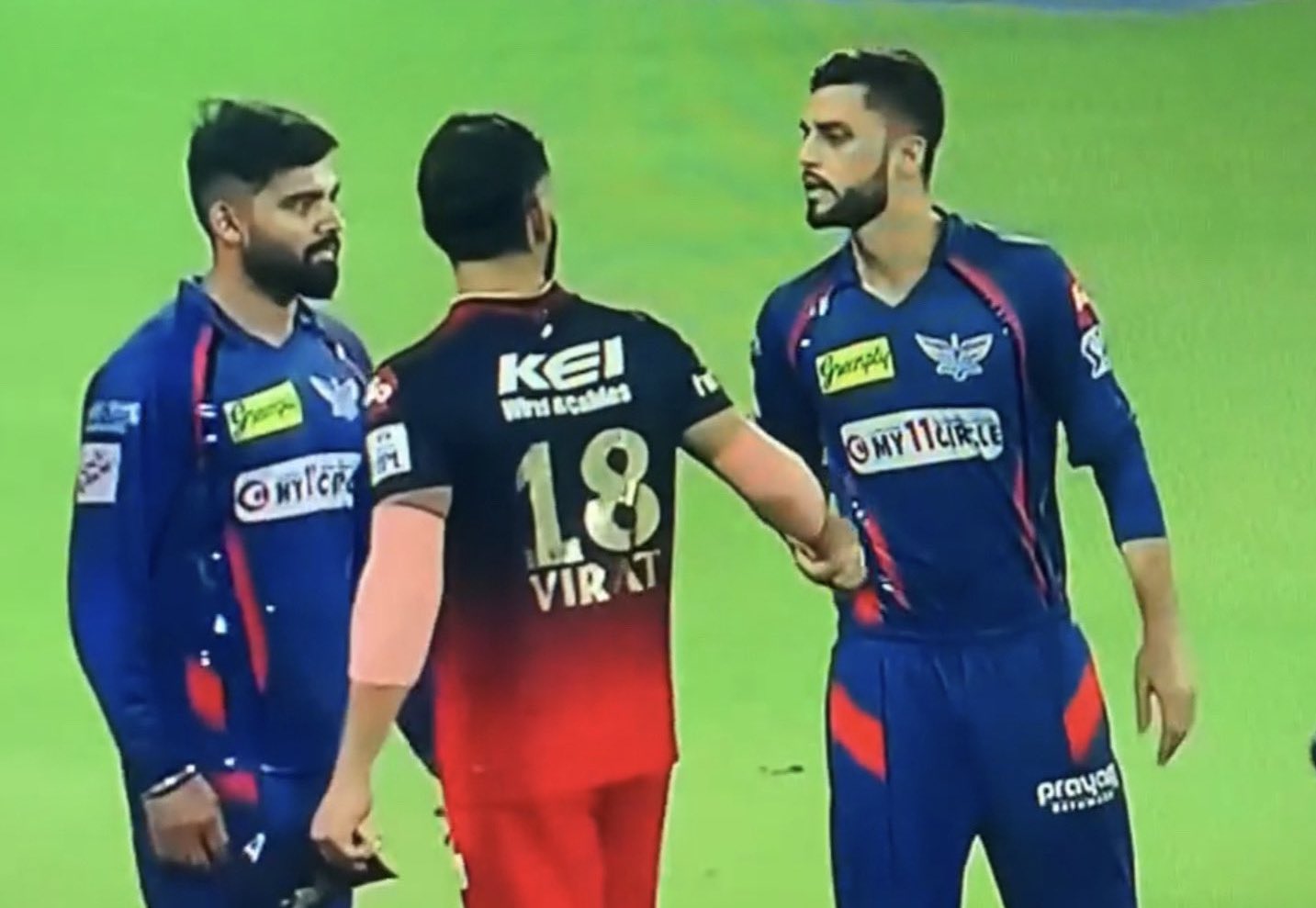 On the other side of the pitch stood Virat Kohli, a name synonymous with cricketing excellence. Kohli's impeccable batting technique, unwavering focus, and unmatched consistency have established him as one of the modern greats of the game. His ability to chase down targets and anchor innings is a testament to his cricketing prowess.
The news of Naveen-ul-Haq's absence reverberated through social media platforms, with fans expressing their disappointment and frustration. The anticipation that had been building up was replaced with a sense of longing for a match that would never take place. Cricket enthusiasts from different corners of the world took to their keyboards to share their thoughts and feelings, creating a virtual community of individuals who shared a common sentiment.
When will the fans get to see Virat Kohli V/S Naveen-ul-Haq ?
While the missed clash between Naveen-ul-Haq and Virat Kohli is undoubtedly a disappointment, cricket is a sport of uncertainties. The future holds the promise of exciting encounters between these two talented players. As Naveen-ul-Haq recovers from his injury and Virat Kohli continues to showcase his prowess, fans can remain hopeful for a showdown that lives up to its expectations. India and Afghanistan will play against each other in the upcoming ODI World Cup 2023 which is scheduled in India.