In India, cricket is one of the most popular sports. The popularity of cricket is such that many people see it as a religion instead of just a sport. Some renowned and famous cricketers inspire a lot of people in India. The fans just love these players to a great extent. Out of this love, the fans have given different nicknames to the Indian cricketers. A nickname is an informal name for someone or something, especially a name that you are called by your friends or family, usually based on your real name or your character. In this article we will show you Indian Cricketers Nicknames List and the reasons behind them. Can you tell which of the following is the nickname of Indian cricketer Mahendra Singh Dhoni?
Indian Cricketers Nicknames List and the reasons behind them
| Cricketer | Nickname |
| --- | --- |
| Sachin Tendulkar | Master Blaster |
| Virat Kohli | King Kohli, Chiku |
| Rohit Sharma | Hitman, Shanna |
| MS Dhoni | Mahi, Captain Cool, Thala |
| Virender Sehwag | Viru |
| Harbhajan Singh | Bhajji |
| Anil Kumble | Jumbo |
| Yuvraj Singh | Yuvi |
| Bhuvneshwar Kumar | Bhuvi |
| Shikhar Dhawan | Gabbar |
| Ravichandran Ashwin | Ash |
| Ajinkya Rahane | Jinx |
| Ravindra Jadeja | Jaddu, Sir Jadeja |
| Cheteshwar Pujara | Puji |
| Suresh Raina | Chinna Thala |
Here are the nicknames of Indian Cricketers and the reasons behind them:
Virat Kohli Nickname – Cheeku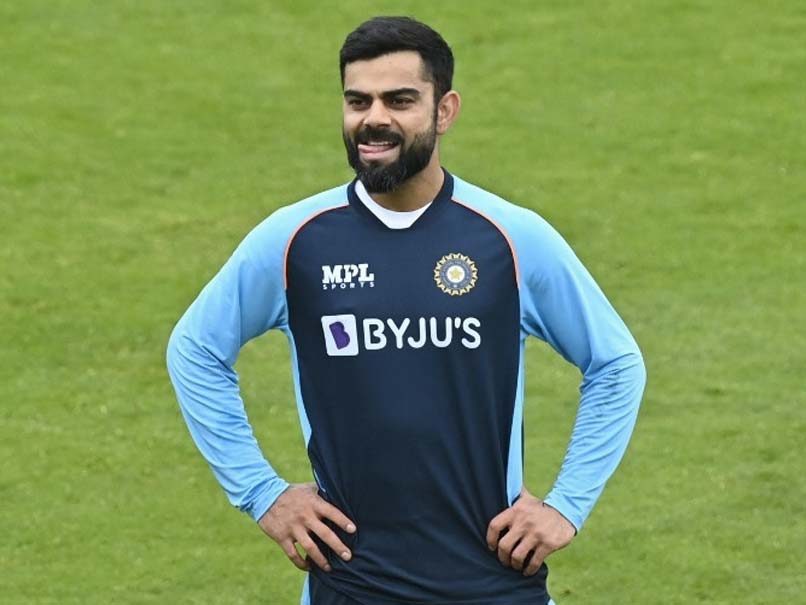 The skipper of Indian cricket team has got the nickname Cheeku in his early childhood days. It is said that the nickname was given to Kohli by his then coach. When he was young, Kohli used to have big ears. When he arrived at the training after cutting his hair short, his ears were sticking out. After seeing this, his coach told that he looked like Cheeku. Cheeku was the name of a rabbit from a comic book Champak.
Why Virat Kohli is called Chiku or Run Machine or King Kohli?
Mahendra Singh Dhoni Nickname – Mahi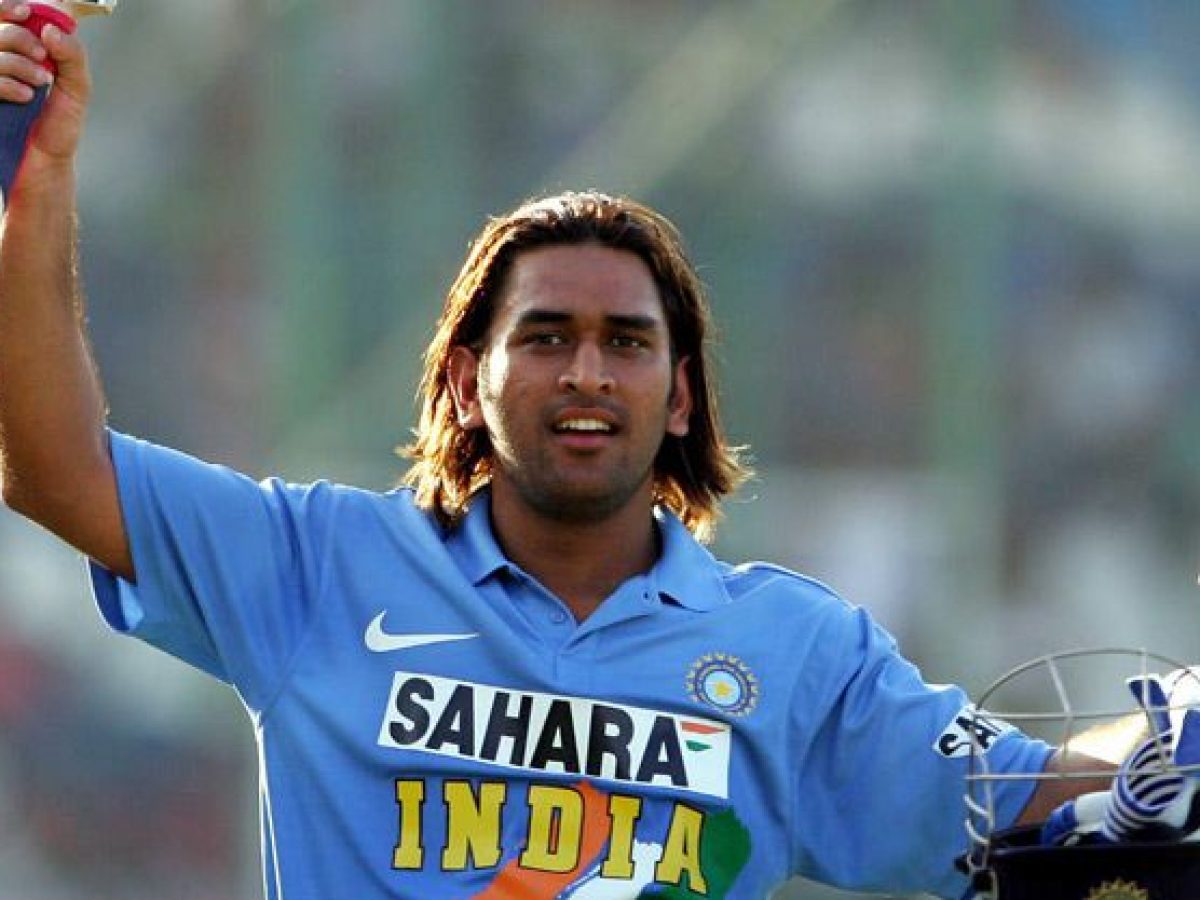 Which of the following is the nickname of Indian cricketer Mahendra Singh Dhoni? The most loved Indian cricketer, MS Dhoni is lovingly called Mahi by his teammates and family. Mahi is just short for Mahendra. Everyone calls him either Mahi or Mahi Bhai. Fans have rarely heard someone calling him Mahendra.  Since his name is quite big , calling him from nicknames is much better. The India skipper once said that initially it used to be 'Mahe' which is half of his full name 'Mahendra.' But, as he got famous people started calling him 'Mahi' more often and that's how the name got stuck.
Why MS Dhoni is called Thala and Captain Cool?
Ajinkya Rahane Nickname – Jinx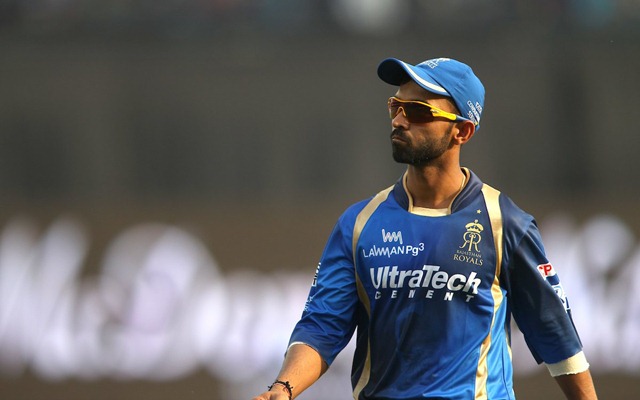 Jinx is the nickname of Vice Captain of Indian team, Ajinkya Rahane. Rahane himself revealed that it was Shane Warne who gave him that nickname as he couldn't pronounce Ajinkya during his spell with Rajasthan Royals. The reason behind it was that he thought I was a jinx for the other team. He felt I was scoring against every opponent, that was one reason.
Shikhar Dhawan Nickname – Gabbar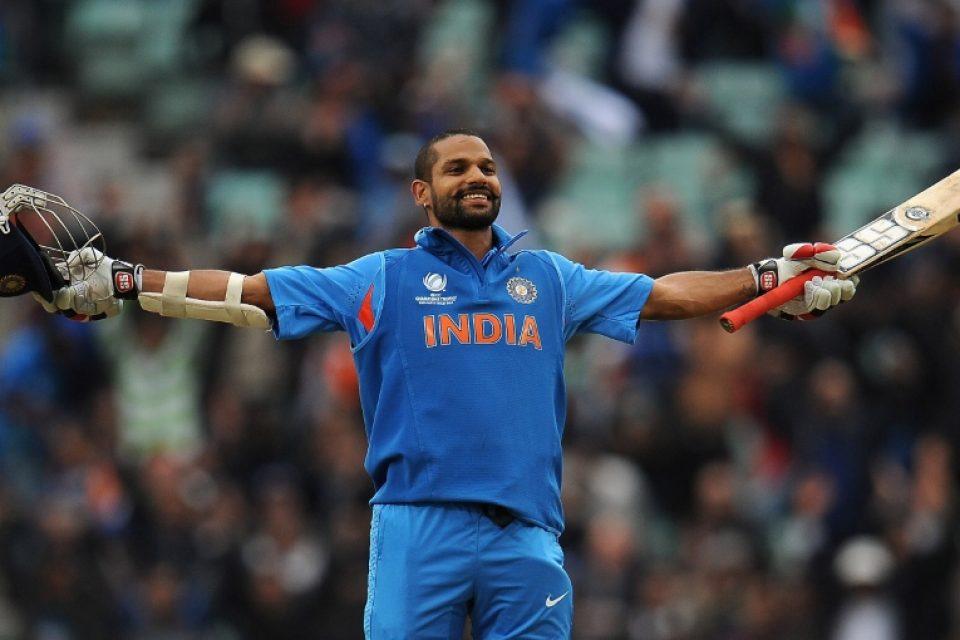 Shikhar Dhawan, the Gabbar of Indian Cricket team is a fun loving person. The reason behind how he got this nickname is interesting. In Ranji matches, he used to field at silly point. When the opposition batsman scored a good partnership, he said "Bohot yaarana lagta hai," just like Gabbar from Sholay. All his teammates were laughing and that's how he got the name Gabbar.
Rohit Sharma Nickname – Shaana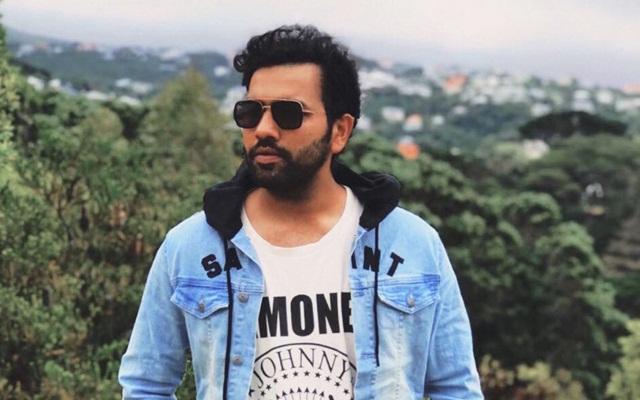 The Hitman of cricket, Rohit Sharma is also known by the nickname Shanna in the Indian dressing room. Shaana was the nickname given to Rohit by Yuvraj Singh, who thinks the former is the 'wise guy' of the team. Yuvraj Singh is very close to Rohit Sharma. Ritika Sajdeh, the wife of Rohit is also the Rakhi sister of Yuvraj Singh.
Yuvraj Singh Nickname – Yuvi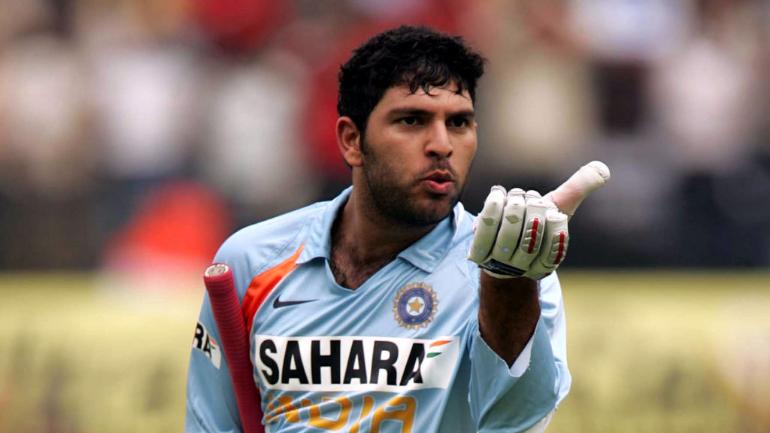 The nickname of all rounder Yuvraj Singh is Yuvi. The reason is that  Yuvi is shorter than Yuvraj. It is easy enough to say or shout across the field. All players either junior or seniors referred him to as Yuvi or Yuvi Bhaiya.
Bhuvneshwar Kumar Nickname – Bhuvi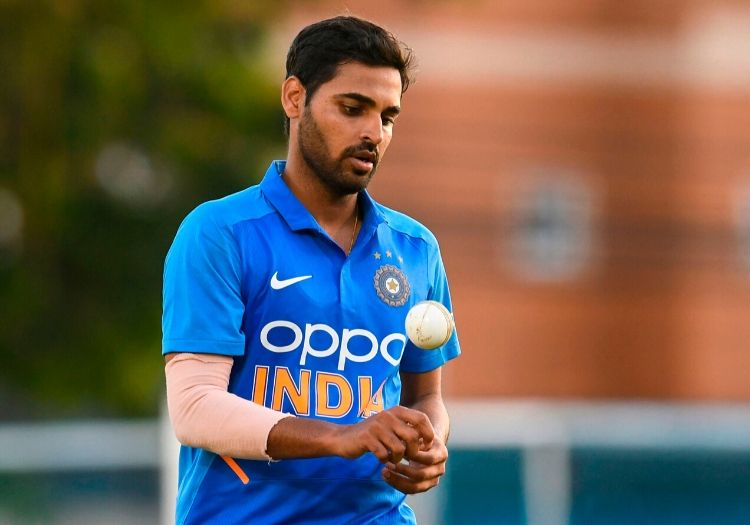 The Indian pacer left his imprint on the cricketing universe with a stunning debut against Pakistan. Bhuvneshwar is a very long name. Therefore he was given the nickname Bhuvi by his fans which just makes it simple for everyone. Especially the foreign players who play alongside him in the IPL.
Ravichandran Ashwin Nickname – Ash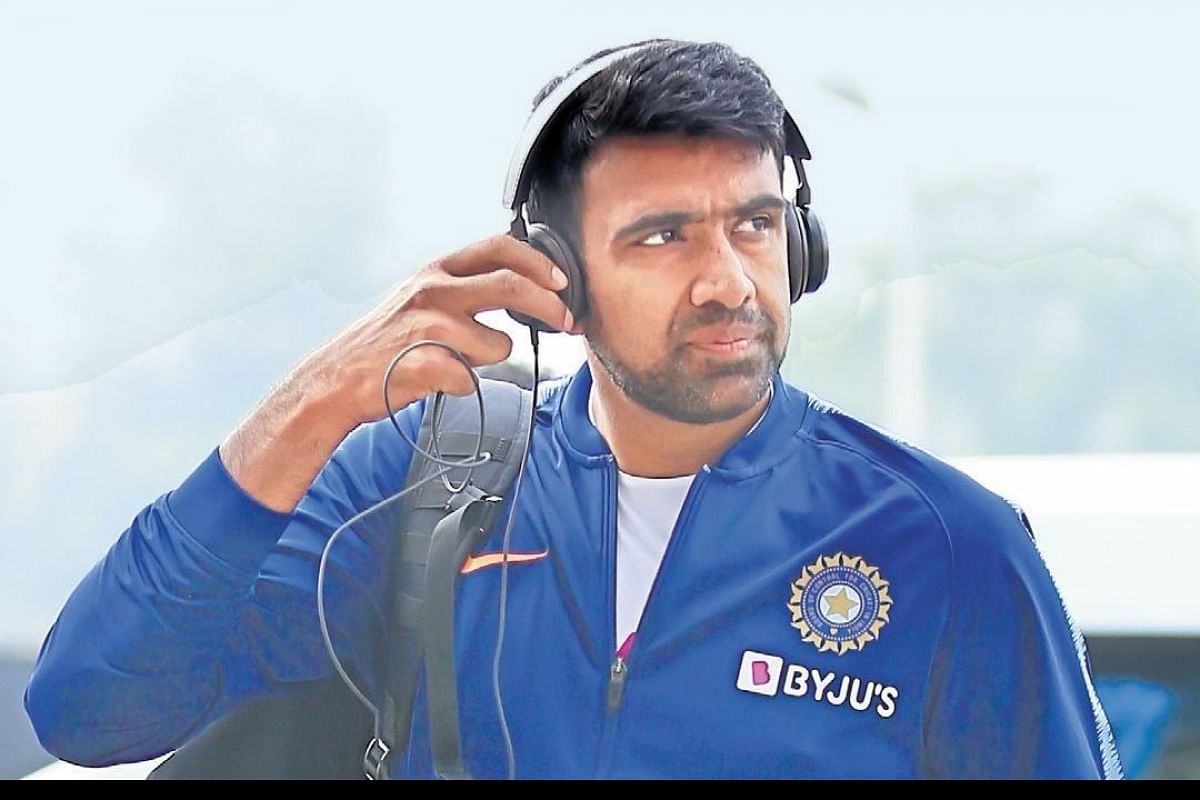 Ravichandran is a very complex and long name to pronounce for the fans and even for his teammates. Ash is just short for his surname. The spinner also loves to be called Ash. The nickname even became more famous, when wicketkeeper Rishabh Pant shouted Come On Ash in a test match to cheer up the bowler. It was caught on mic stump.
Ravindra Jadeja Nickname – Jaddu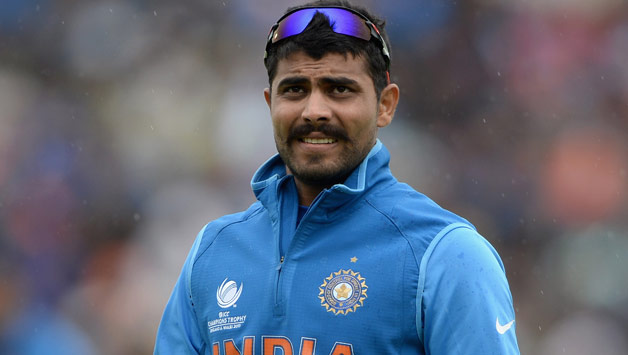 Ravindra Jadeja, the all-rounder of Indian cricket team is lovingly referred as Jaddu by his teammates and fans. He is also known as Sir Ravindra Jadeja. Jaddu is just a short name which is filled with more love for the bowler.
Why Ravindra Jadeja is called Sir?
Harbhajan Singh Nickname – Bhajji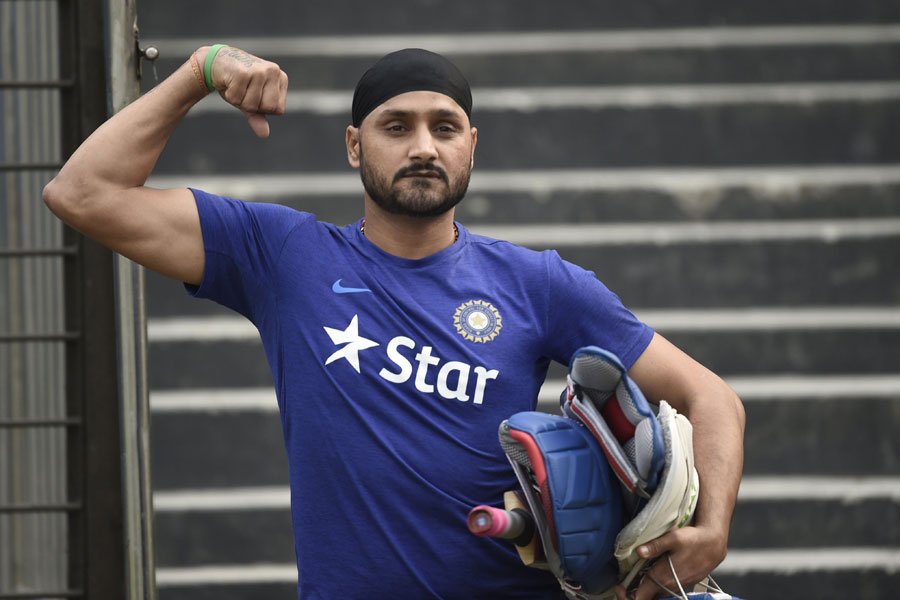 The real nickname of Harbhajan is Sonu but his teammates used to call him Bhajji or Bhajji Paa. It is just short of his first name Harbhajan. Even he doesn't know where this name came from.