In recent news that has sent waves of excitement through the football community, the prodigious talent and young sensation, Mason Greenwood, has made its way to the headlines again regarding his return to Manchester United. If this happens, this monumental event is poised to reshape the dynamics of the Premier League and rejuvenate the fervor of fans worldwide. As ardent followers of football, we delve deep into the intricacies of Mason Greenwood's comeback, analyzing the factors contributing to his success and the impact on Manchester United's prospects.
Young forward Mason Greenwood played his last game for Manchester United against West Ham at Old Trafford on January 22. In case you are unaware, Greenwood was suspended from United's squad after a series of allegations were made against him on January 30 which also led to his arrest on suspicion of rape and assault. He was further arrested on February 1 on suspicion of sexual assault and making threats to kill. However, the criminal charges against him were later dropped by police in February 2023. Since then, Manchester United have been facing a decision over whether to reintegrate Greenwood or terminate his contract and allow him to join another club.
Manchester United has recently published the following statement regarding the rumors of Mason Greenwood's comeback:-
Following the dropping of all charges against Mason Greenwood in February 2023, Manchester United has conducted a thorough investigation into the allegations made against him.
This has drawn on extensive evidence and context not in the public domain, and we have heard from numerous people with direct involvement or knowledge of the case.
Throughout this process, the welfare and perspective of the alleged victim has been central to the club's inquiries, and we respect her right to lifelong anonymity.
We also have responsibilities to Mason as an employee, as a young person who has been with the club since the age of seven, and as a new father with a partner.
The fact-finding phase of our investigation is now complete, and we are in the final stages of making a decision on Mason's future.
Contrary to media speculation, that decision has not yet been made and is currently the subject of intensive internal deliberation. Responsibility ultimately rests with the Chief Executive Officer.
Once made, the decision will be communicated and explained to the club's internal and external stakeholders.
This has been a difficult case for everyone associated with Manchester United, and we understand the strong opinions it has provoked based on the partial evidence in the public domain. We ask for patience as we work through the final stages of this carefully considered process.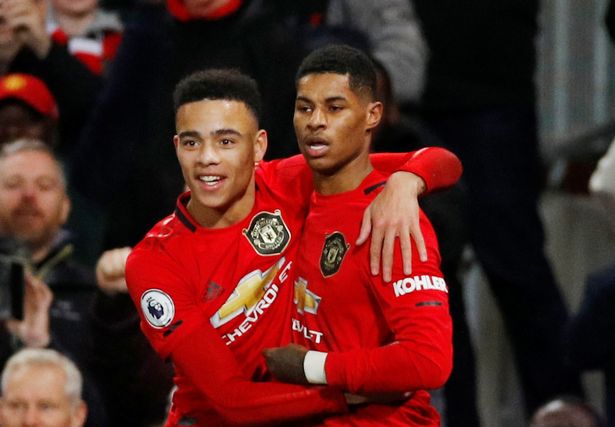 With Mason Greenwood's return, Manchester United's forward line gains a new dimension. His impeccable ball control, versatile movement, and clinical finishing abilities add a layer of unpredictability that can keep opposition defenders on their toes. This infusion of fresh talent could potentially alleviate the burden on other key players and open up new opportunities for collaborative gameplay. From a tactical perspective, Mason Greenwood's presence grants Manchester United's manager a plethora of options. Deploying him as a central striker or utilizing his versatility on the wings could provide the team with the flexibility needed to adapt to varying match situations. The ability to seamlessly switch between formations gives Manchester United a newfound strategic advantage.