Barcelona is a club that is known for producing world class midfielders. The likes of Sergio Busquets, Xavi, Iniesta are some examples. After seeing De Jong's commitment to the club and his consistent performance for Barcelona, he will soon join the list of elite midfielders. He has been a crucial part of Barca's midfield since he arrived from AFC Ajax in the summer of 2019. The 24-year-old is willing to play in whichever position the manager asked him to do over the course of the campaign. De Jong had a fairly solid debut season with Catalans and a successful 2020/21 campaign. De Jong along with Messi, was one of Barcelona's best players in the season gone by. After the departure of Messi, De Jong has the opportunity to become the most significant player in Barcelona. This was all about his professional life. When we talk about his personal life, one thing that fans must have noticed is that his partner has always stood with him, whether he was in Ajax or in Barcelona. Let's talk about Frenkie De Jong Girlfriend – Mikky Kiemeney.
Who is Frenkie de Jong's girlfriend?
The Barcelona midfielder has been in a long-term relationship with Mikky Kiemeney. The young couple have been together since high school. It was at high school when they both first met each other and since then Mikky has been supporting De Jong. After meeting Frenkie at high schook, Kiemeney has been by his side ever since. As of now, the two are in a relationship and are considering getting married. In 2019, when Frenkie de Jong was presented as a Barcelona player at Camp Nou, his girlfriend Mikky stood by his side.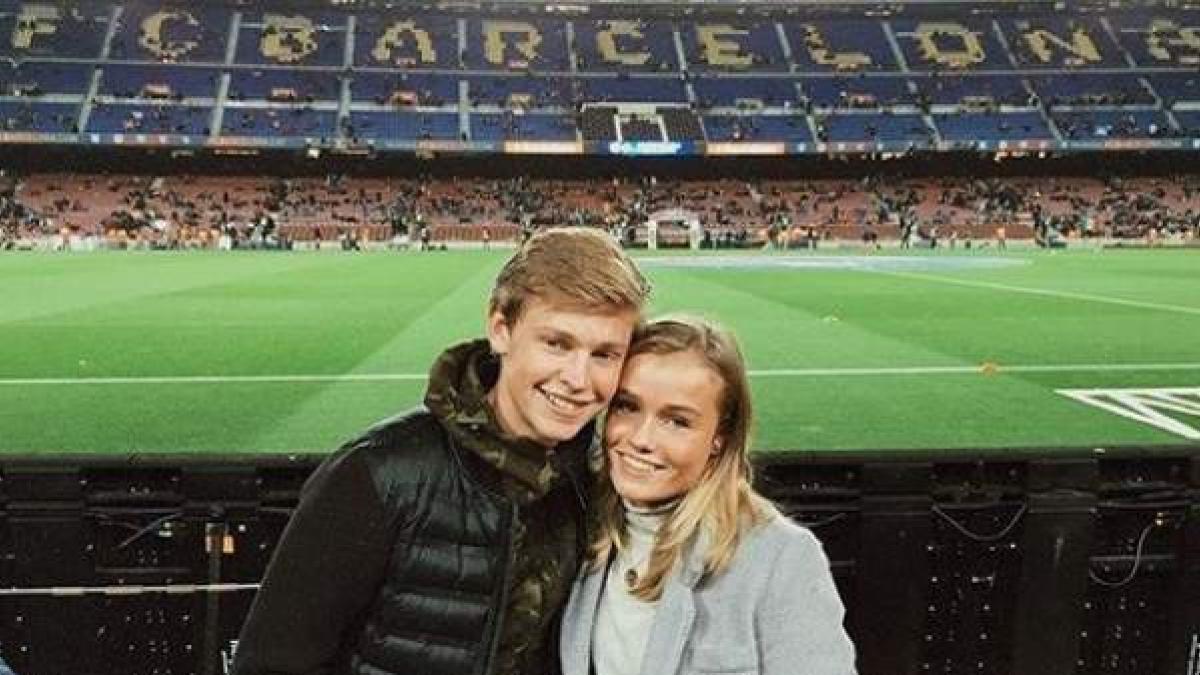 Frenkie de Jong proposed to his girlfriend Mikky Kiemeney during a romantic trip to Mexico. The midfielder proposed to his partner in the middle of a desert in front of the sunset. He shared the news on his Instagram account.
Who is Mikky Kiemeney?
Mikky Kiemeney is popular for being the girlfriend of the Barcelona player, Frenkie de Jong. She was born on April 17, 1998 in Hilvarenbeek, Netherlands. Her parents are Marc Kiemeney and Barbara Kiemeney. She also has two brothers named Bing Kiemeney and Billy Kiemeney.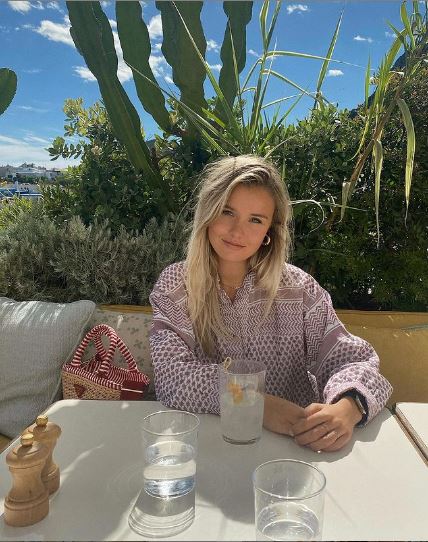 Mikky Kiemeney has completed her graduation from Jan Des Bouvrie Academy. After completing her high school, Mikky took admission in King Willem II College in the Netherlands. In her school days, Mikky used to be a hockey player but quit it later. It was her dream to become a professional player and in 2015 she made her big debut for HC Den Bosch's women team. Mikky could have become an athelete herself because once upon a time she was a hockey player. However, now she has been enjoying her life as a Wag!
At present, Mikky Kiemeney is a successful entrepreneur and aims at developing her own brand. She is the owner of the brand Mikkyki. It is a clothing and accessories brand, which sells t-shirts, hoodies, phone cases and more. Apart from an entrepreneur, she is an Instagram influencer as well. She has more than 1.3 million followers which makes her one of the most followed WAGs on social media. Mikky Kiemeney regularly posts photos with her boyfriend Frenkie De Jong.
Frenkie De Jong and Mikky Kiemeney Love Story
Frenkie de Jong and Mikky Kiemeney are a couple who have been together for several years. They first met in high school in the Netherlands and began dating in 2016. The two have been very open about their relationship on social media, sharing pictures and posts about each other regularly.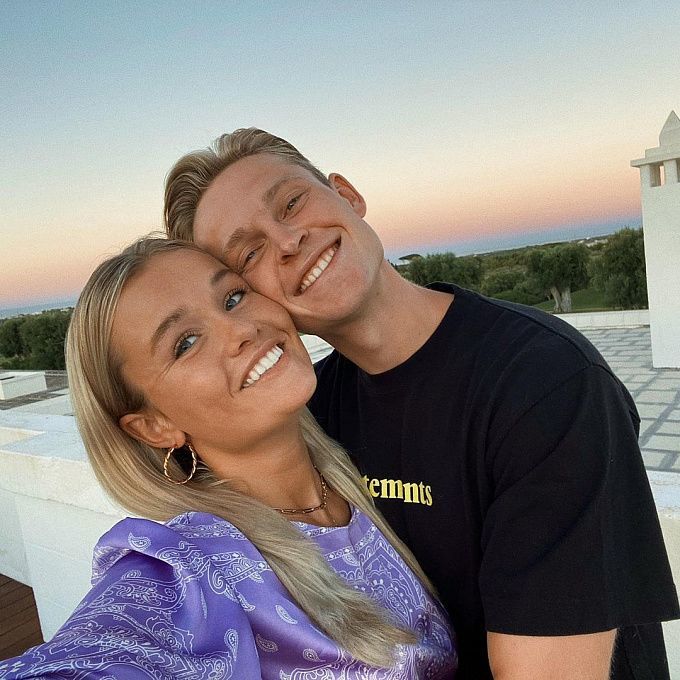 Mikky Kiemeney is a fashion and beauty influencer with a large following on Instagram. She has been very supportive of Frenkie de Jong's soccer career, often attending his games and sharing pictures of them together.
The couple got engaged in 2019, and they announced the news on social media with a picture of the engagement ring. They have not announced a wedding date yet, but fans of the couple are eagerly awaiting more news.
Overall, Frenkie de Jong and Mikky Kiemeney's love story is a sweet one, with the couple showing their love and support for each other in both their personal and professional lives.