In the summer transfer window, Chelsea have lost a few players and have also signed some new players. The Blues have also revealed the squad numbers for 2022-23 season recently. New star signing Aubameyang is the club's newest No.9, taking over from Romelu Lukaku after he left for Inter Milan on a season-long loan deal earlier this summer. During his short time at Barcelona he was No.17, he was No.14 at Arsenal, No.17 at Dortmund and No.7 for most of his time at St Etienne. So although he is a striker, the no.9 jersey will be quite new for him. Chelsea fans must be hoping that he can overcome the so-called curse that comes with this jersey. When asked about the no.9, Chelsea manager Thomas Tuchel admitted that none of his forwards want to wear the club's No. 9 shirt for fear that it is "cursed". Fans have always joked about some jersey numbers being curse, but now it seems that Chelsea's players actually want to avoid it because of its dreadful track record. The No.9 shirt has proved a weight on the shoulders of strikers at Stamford Bridge.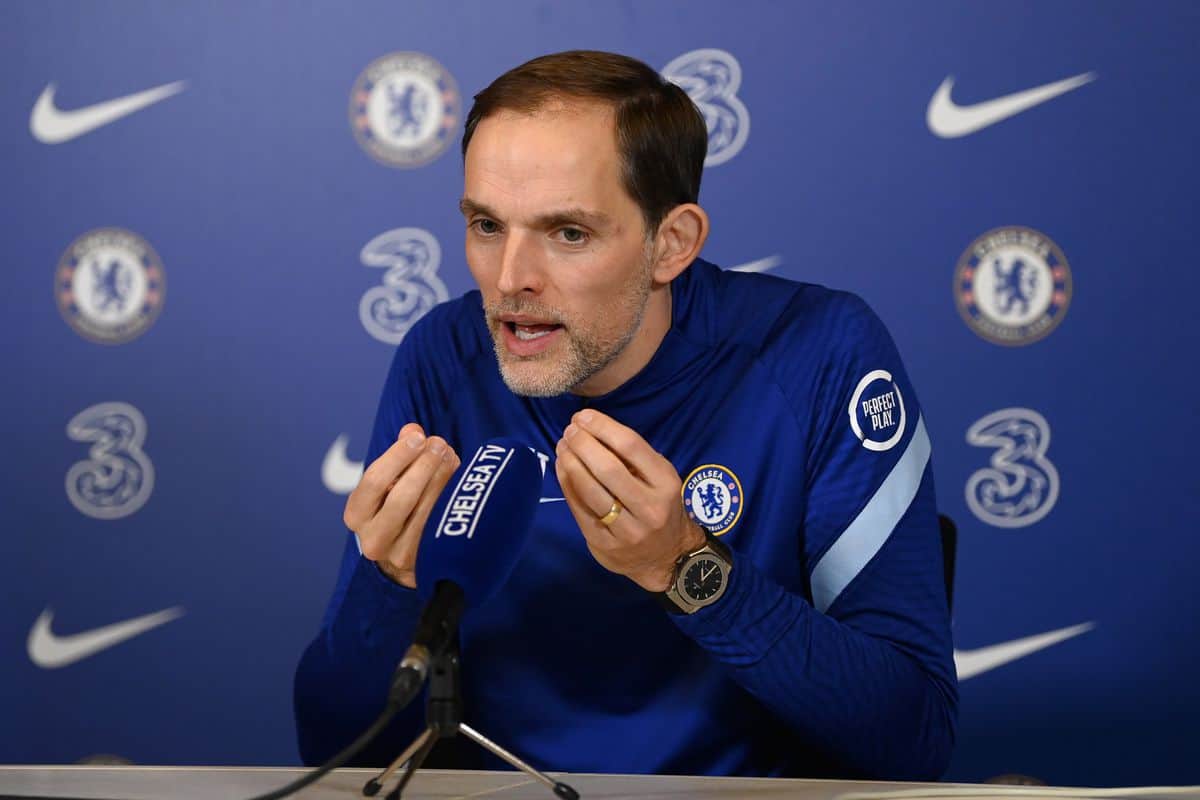 Thomas Tuchel says that Chelsea no.9 is cursed
Here's what Thomas Tuchel said:-
"It's cursed, it's cursed, people tell me it's cursed," he said. "It's not the case that we leave it open for tactical reasons, for some players in the pipeline that come in and naturally take it.
"There was not a big demand for No 9. Players sometimes want to change numbers but, surprisingly, nobody wants to touch it. Everybody who is longer than me in the club tells me: 'Ah, you know, like he had the 9 and he did not score and he had the 9 and did also not score.' So we now we have a moment where nobody wants to touch the No 9."
Why Chelsea's no.9 shirt is said to be cursed?
The Chelsea number 9 shirt curse is a superstitious belief among some football fans that the players who wear the number 9 shirt for the Chelsea Football Club are cursed and will experience bad luck, injury, or a lack of form.
The origins of the curse are unclear, but it is said to have started in the 1990s when a number of high-profile players, including Mark Hughes, Chris Sutton, and Mateja Kezman, struggled to make an impact while wearing the number 9 shirt for Chelsea.
Since then, a number of players have worn the Chelsea number 9 shirt without any significant problems, including Jimmy Floyd Hasselbaink, Hernan Crespo, and Diego Costa. However, the curse has been perpetuated by recent struggles of players like Alvaro Morata and Gonzalo Higuain while wearing the number 9 shirt.
Will Chelsea get relegated from Premier League this season ?
No.9 in Chelsea's history
Tony Cascarino (1992-1994)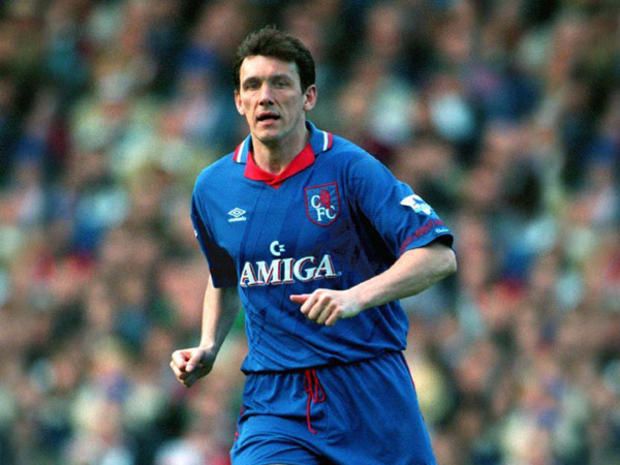 Tony Cascarino was the first player to wear the No.9 for Chelsea in the Premier League between 1992-1994. He was able to score only six league goals across two seasons.
Mark Stein (1994-1996)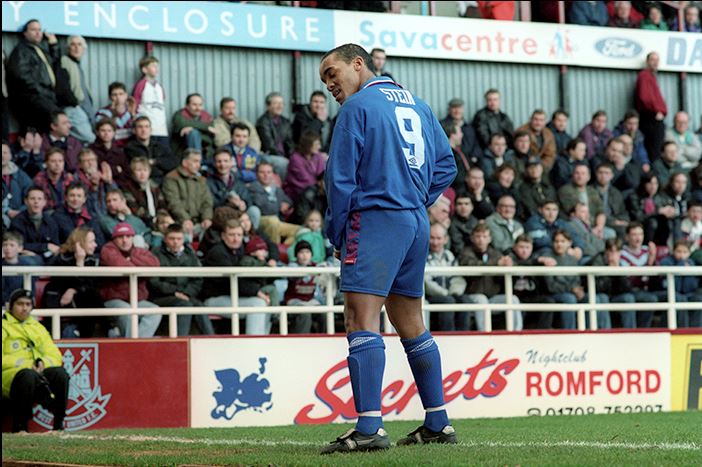 The two players after Tony enjoyed more success in the No.9. Mark Stein took the number between 1994-1996. He scored a respectable 25 goals across 63 games for Chelsea.
Gianluca Vialli (1996-1999)
The curse was not established until then. After Stein, it was Gianluca Vialli, who took the number 9. He achieved legend status at Chelsea in his time as the No.9. He won the FA Cup, League Cup, UEFA Super Cup and the UEFA Cup Winners' Cup and later became the manager in 1998.
Chris Sutton (1999-2000)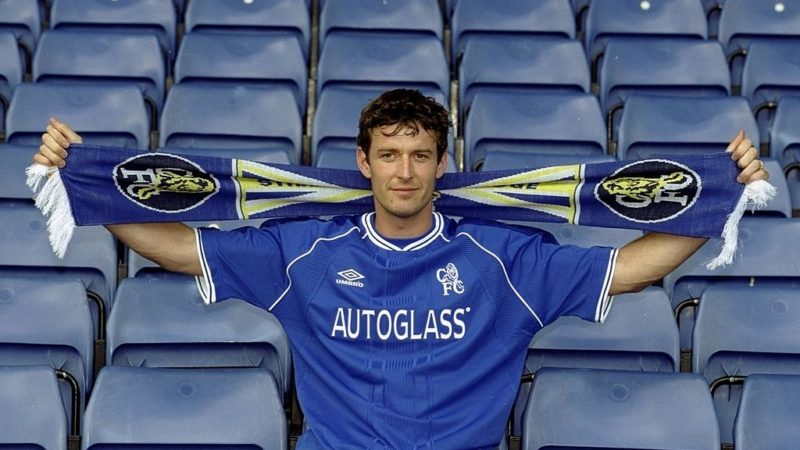 From here on, the No.9 curse was firmly established. Chris Sutton scored only one league goal all campaign after arriving in a £10 million move from Blackburn Rovers.
Jimmy Floyd Hasselbaink (2000-04)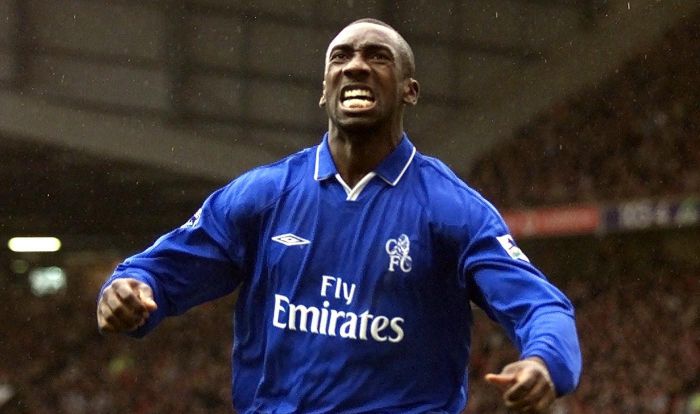 Jimmy Floyd was arguably the greatest No.9 for Chelsea in that Premier League era. He was signed for a recordr £15 million from Atletico Madrid. Hasselbaink scored 26 goals in his first Blues season, and 29 in 2001-02. After that, his goal tally fell slightly in his final two Stamford Bridge campaigns. He was later sold to Middlesbrough in 2004.
Mateja Kezman (2004-05)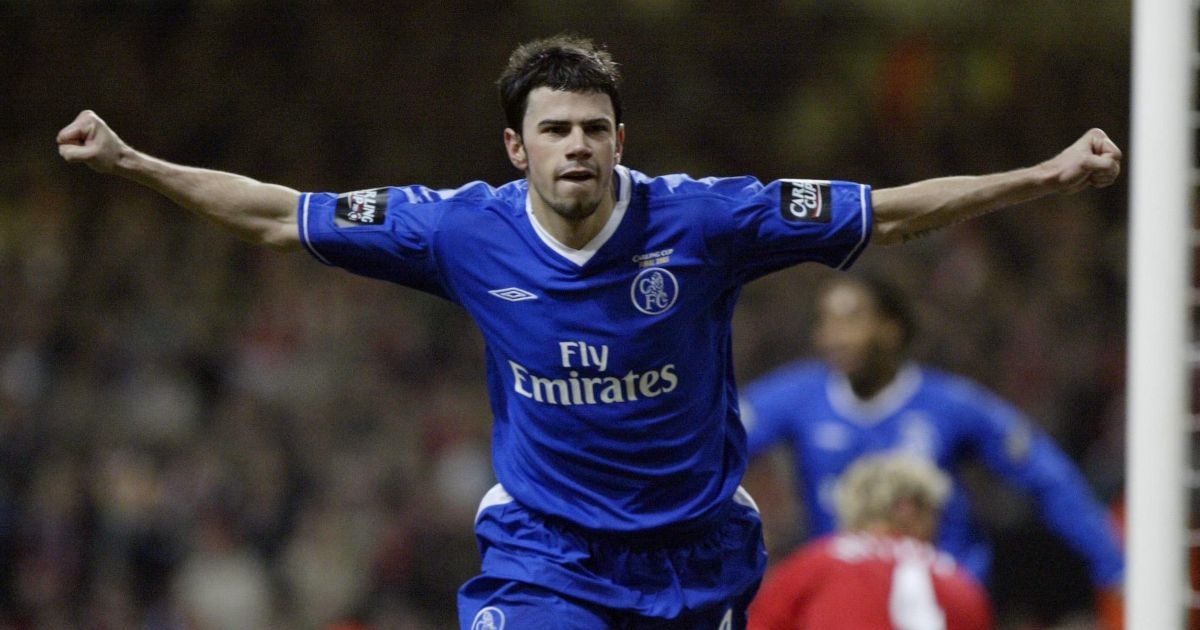 Chelsea won the Premier League title under Jose Mourinho in the 2004-05 season. Kezman arrived and had a big reputation at PSV. However, he failed to perform at Stamford Bridge as he scored just four goals in 25 games and was sold on to Atletico Madrid at season's end.
Hernan Crespo (2005-06)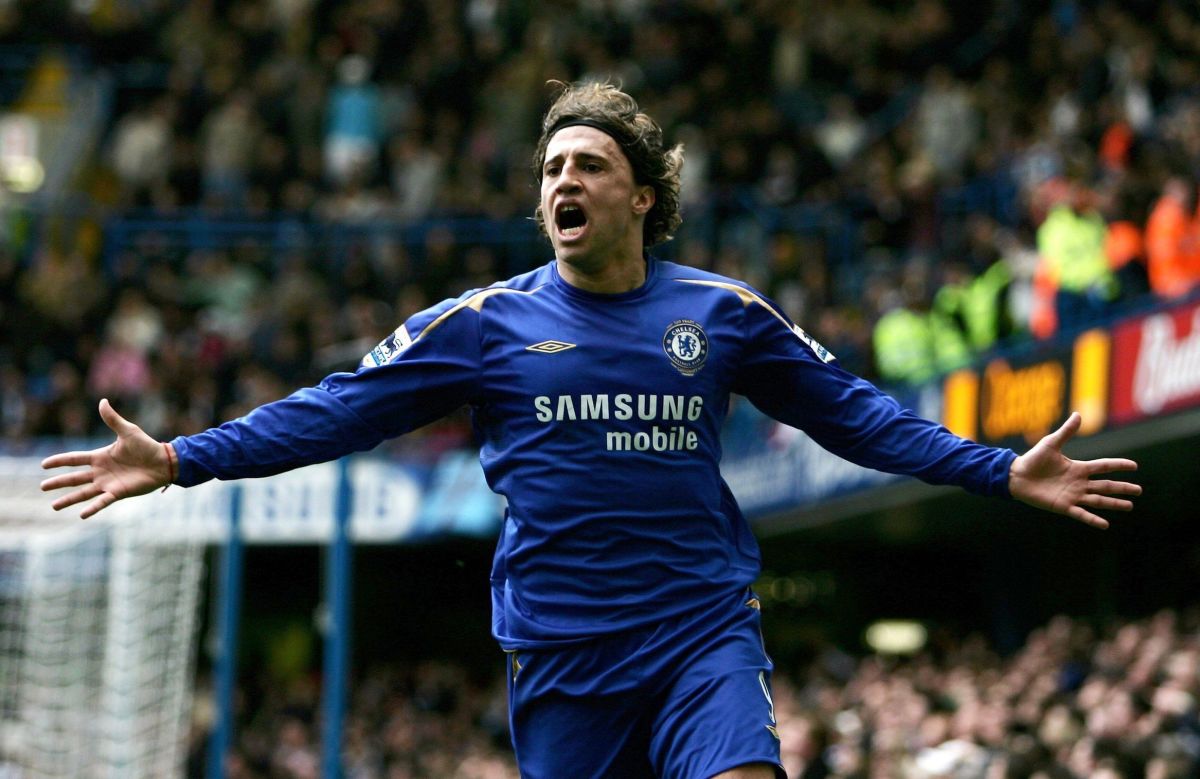 The curse of No.9 kept going on. The veteran Argentine baller was given the No.9 after departure of Kezman to Atletico Madrid. He did not fail totally at Chelsea and was even an integral part in their second-straight league crown. Crespo scored 13 goals in all competitions. The fact was that he and his family never settled in England and therefore he failed to achieve his peak with the Blues. Crespo was loaned to Inter the following season.
Khalid Boulahrouz (2006-2007)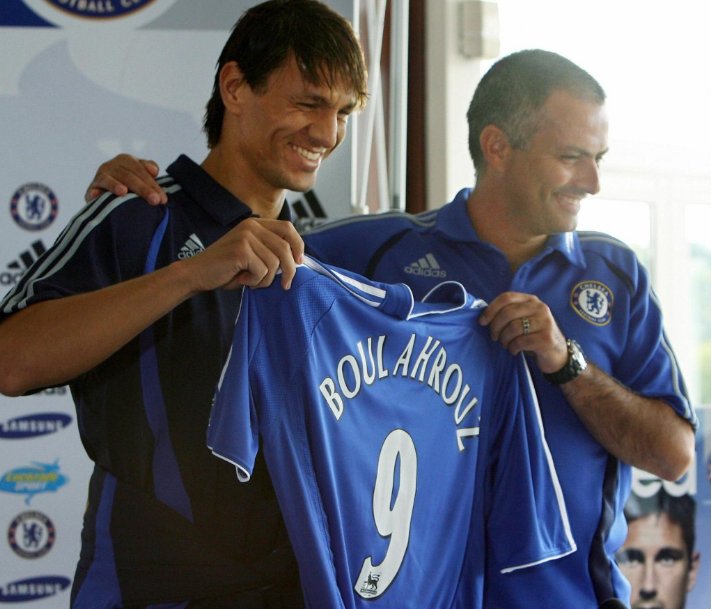 The strangest owner of the No.9 shirt at Chelsea. Khalid was a central defender but still choose to wore the shirt of a centre forward. Boulahrouz arrived from Hamburg in summer 2006. Crespo had already left and therefore the NO.9 was available and the centre-back took  it. Due to injuries and loss of form, Khalid did not get the opportunity to display the No.9 on the field of play. He was sold just after one season.
Steve Sidwell (2007-08)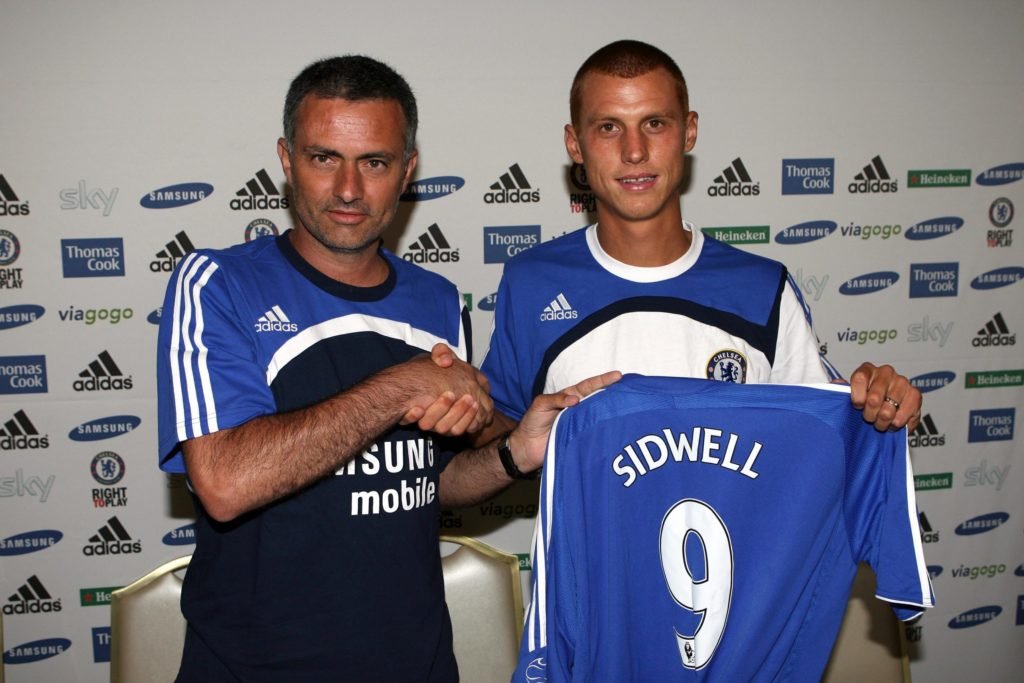 Till that time, the curse of the Chelsea No .9 jersey was established. It did not matter whether is was worn by average signings or deserving players. It did not even have to be worn by a striker any more. Sidwell was a central midfielder who joined from Reading. He played in 25 matches that season and was sold after just one season.
Franco di Santo (2008-09)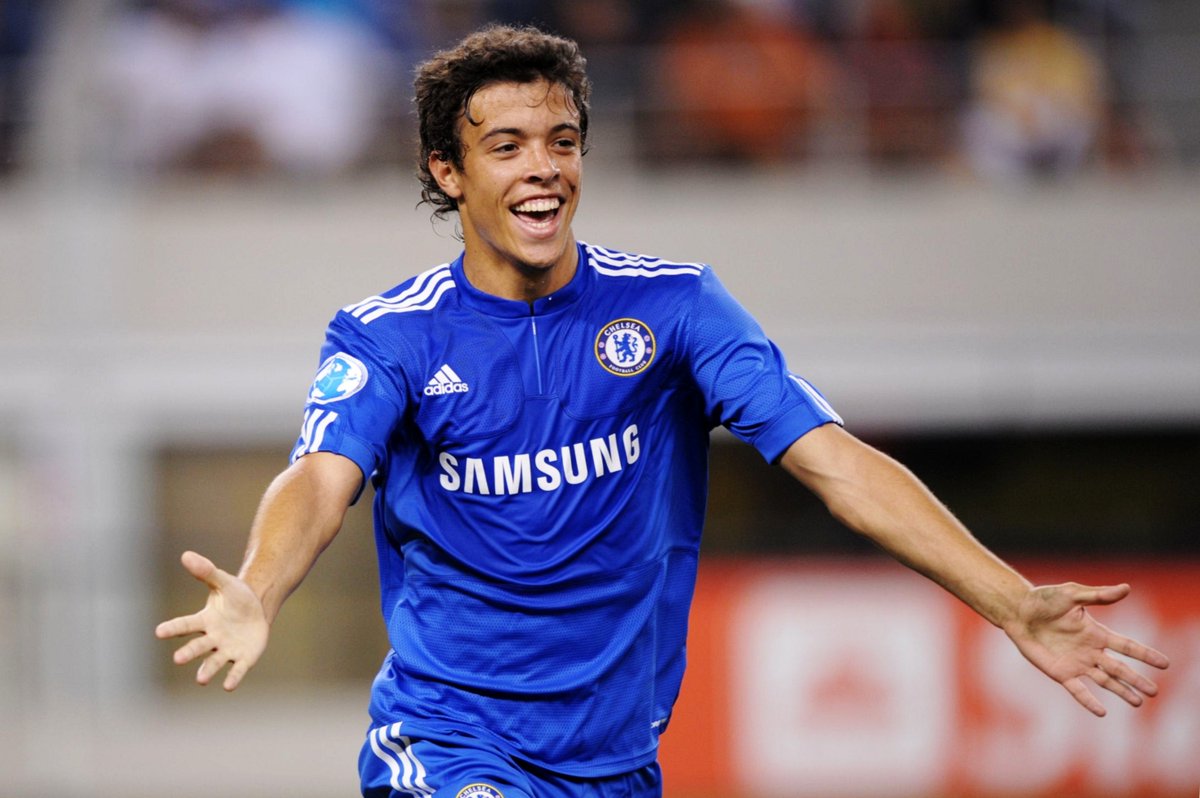 The Chelsea No.9 was back with a striker again after two seasons. The young Argentine was not even considered talented enough to lift the curse. He played eight Premier League games and scored no goals for Chelsea. The striker was sent on loan for Blackburn in 2009-10 and moved to Wigan permanently after that.
Fernando Torres (2011-14)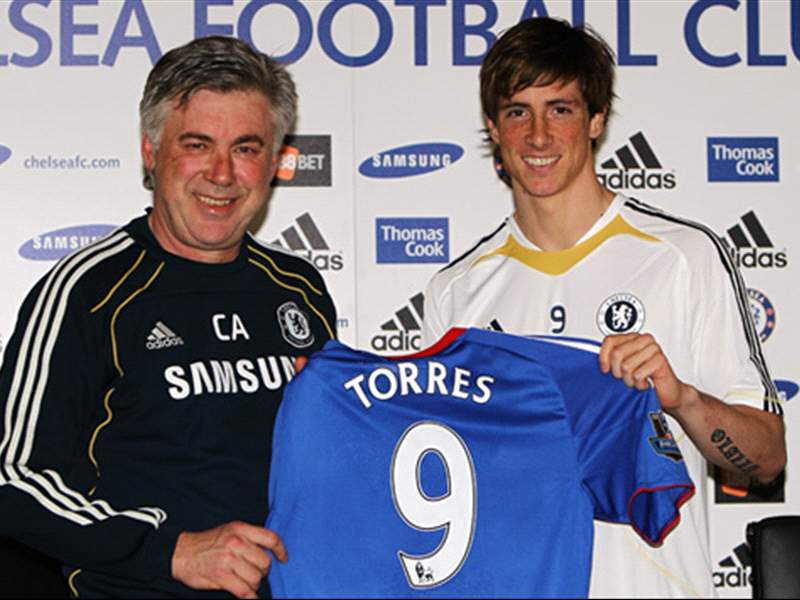 After Di Santo's permanent departure, the Chelsea No.9 remained vacant until January 2011. Then comes the man who was expected to break the curse once and for all. Fernando Torres had a great reputation and was considered as one of the best strikers at that time. He joined from Liverpool for a then-British-record £50 million. He is regarded as one of the great flops in Premier League history but in real that is not the case at all. Torres scored 45 goals in 172 appearances, which cannot be termed as bad. He also helped Chelsea lift their maiden Champions League trophy by scoring a memorable goal against Barcelona in the semi-final of the competition. Fernando Torres played at the club till 2015 and in the final year of his contract, he was sent on loan to AC Milan.
Radamel Falcao (2015-16)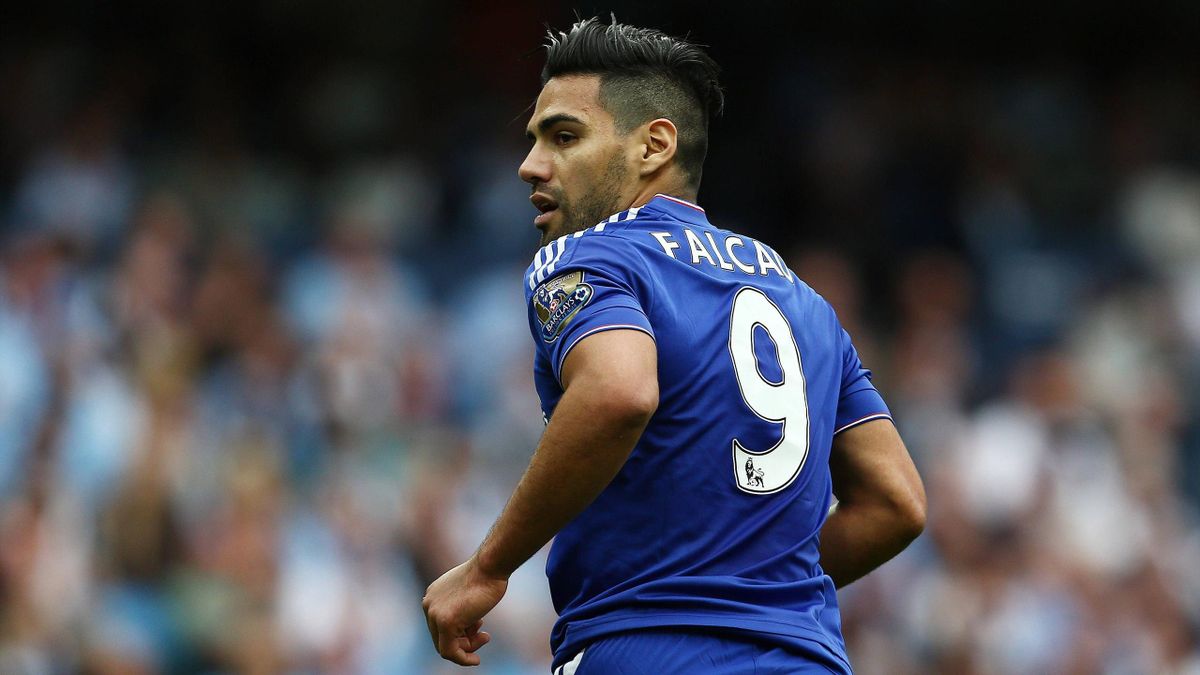 Chelsea did not have a No.9 for 2014-15 season after the departure of Torres. Chelsea signed a struggling Radamel Falcao after a poor spell on loan at Manchester United in the previous campaign. The Colombian scored only one goal in 12 matches. The  Blues turned down the chance to sign him for £38million at the end of the season and was shown the door in the summer of 2016, returning to Monaco.
Alvaro Morata (2017-18)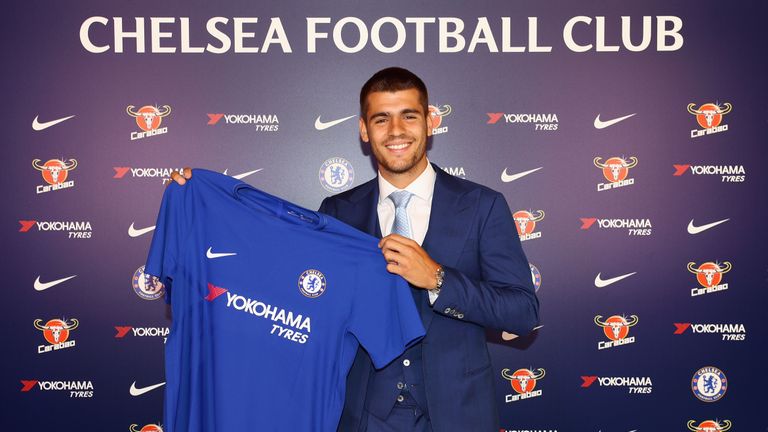 The Chelsea No,9 was vacant again in 2016-17 season. Morata arrived at Chelsea in 2017 for a transfer fee of £70 million on a five-year deal. The Spaniard scored 11 goals in his first season in the Premier League but never fully impressed at Chelsea and was allowed to leave on loan after just 18 months. He returned for the 2019-20 season, but wore the No.29 jersey.
Gonzalo Higuain (2019)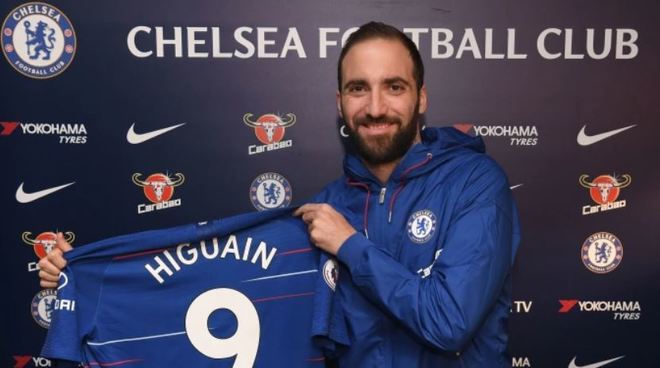 Higuain can be termed as one of the most forgettable Chelsea No.9s. He was a star for Real Madrid, Napoli and Juventus. He played at Chelsea for six months after joining the club on loan from Juventus in January 2019. He scored five times in 14 games in the Premier League but was not able to adapt himself to the pace of the Premier League as he often appeared unfit. At the end of the 2018/19 season, he went back to the Italian side.
Tammy Abraham (2019-21)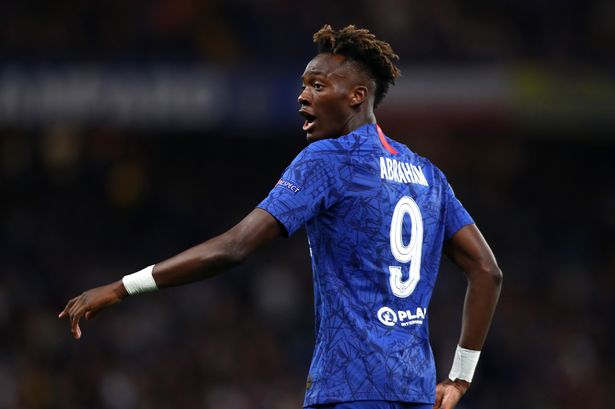 Tammy impressed on loan at Aston Villa and therefore, the new manager Frank Lampard decided to show trust in academy product Abraham and chose him as his No.9 ahead of 2019-20. He was quite impressive under Lampard and scored 18 goals in 47 games that season. However, in the next campaign, his form took a dip under new manager Thomas Tuchel. He scored only 12 goals that season. In total, he scored a respectable 30 goals in 82 appearances while wearing the No.9 shirt. In 2021, the English forward joined AS Roma on a five-year for a reported transfer fee of £34 million.
Romelu Lukaku (2021-22)
The actual reason behind the sale of Abraham was the return of Lukaku to Stamford Bridge. Chelsea signed him for £97.5m which was a club-record signing. Lukaku tactically did not sync with Thomas Tuchel's system. He scored 8 goals in 26 Premier League games which did not justified his price. The manager also had no interest in building the team around his number nine. Injuries, loss of form, lack of interest, ill-advised media interviews, all these factors resulted in his return to Inter Milan on loan.
Pierre-Emerick Aubameyang (2022- Present )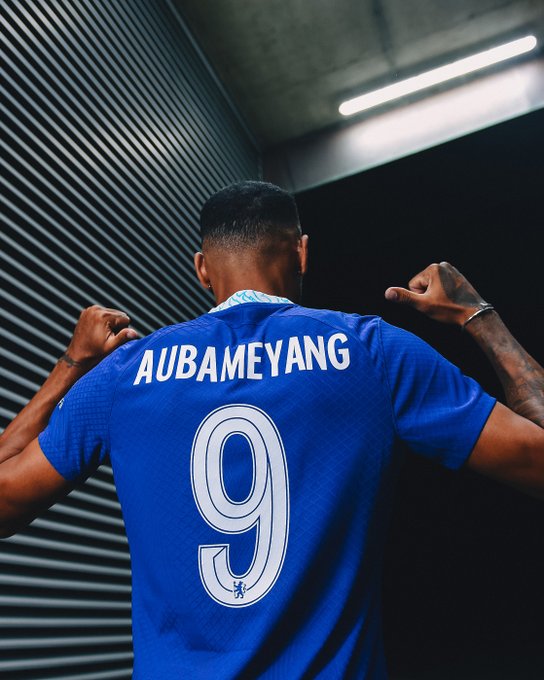 Chelsea bought former Arsenal striker Pierre-Emerick Aubameyang to strengthen their squad. The Blues have been keen to sign a striker as Lukaku returned to Inter Milan after a terrible season. Pierre-Emerick Aubameyang will be the latest Chelsea player to wear the number nine shirt at after his return to the Premier League. He joined the Blues from Barcelona for a £12m fee on deadline day, with Marcos Alonso going the other way. It will be exciting to see if Aubameyang will be able to break the curse of NO.9 jersey at Stamford Bridge.
It's important to note that the curse is a superstition and has no basis in fact. The success or failure of a football player is determined by a variety of factors, including skill, effort, and team dynamics, rather than the number on their shirt.