England cricketer Stuart Broad is among the best fast bowlers in the history of cricket. His consistent wicket taking ability and his passion to improve every day makes him a special bowler. His accolades are enough to say that he is one of the greats of the game. Broad has achieved some exceptional achievements for England so far. It's been more than a decade and still we are witnessing his explosive spells. Broad is a player who has the ability to rip apart the batting line-ups of the opposition and decide the fate of the match. He is one of the greatest bowlers to have ever hold the red ball in the longest format of the game. At present, Stuart Broad is the eighth most prolific wicket-taker in Test history. With his deadly swing bowling, he can tear apart the opposition batting in any format but even after that it's been a long time since we saw him playing in T20 matches. Fans are confused and want to know Why Stuart Broad is not playing in T20?
Stuart Broad last featured in a Twenty20 international on March 31, 2014 against Netherlands at Zahur Ahmed Chowdhury Stadium. Since then, he has not played in a single T20 international match.
Why Stuart Broad is not playing in T20?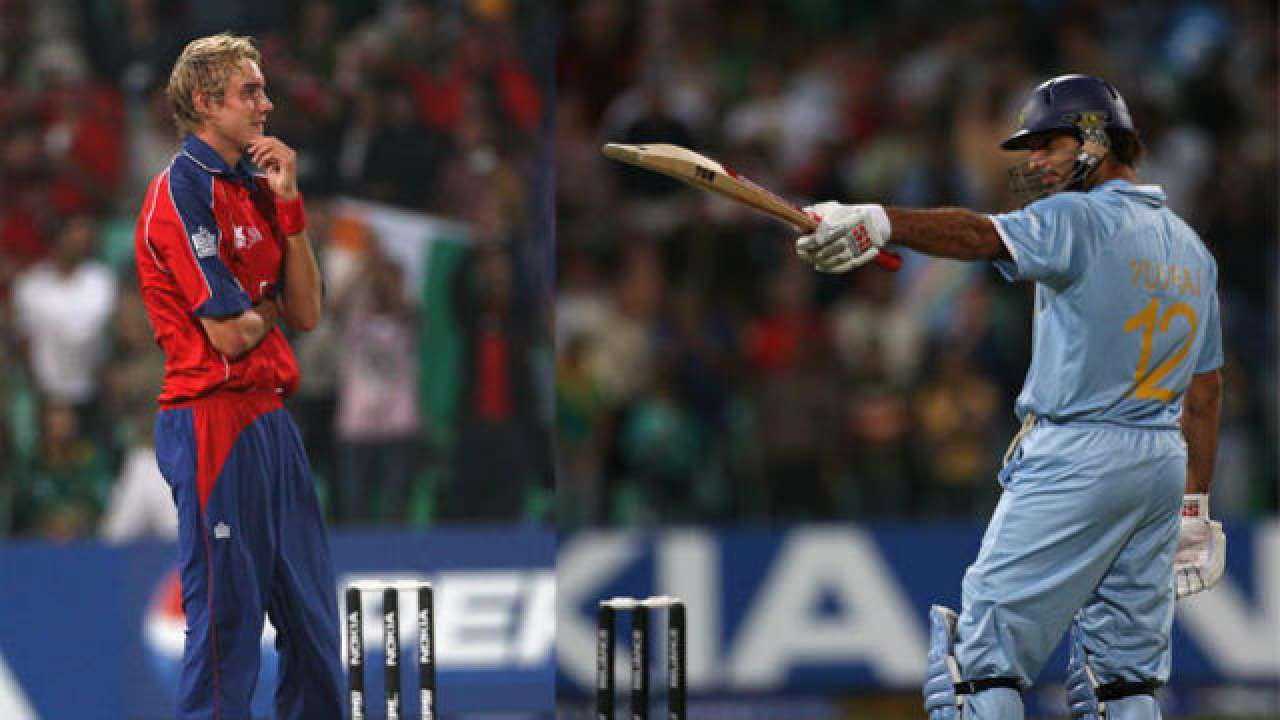 Many of you would be surprised to know that Stuart Broad was appointed as the England T20 captain at one point of time. He was selected to lead England cricket team in the 2014 ICC World Twenty20 in Bangladesh. Although, it was quite unfortunate as his reign didn't last long. Broad did not take pleasure in captaincy role much and decided to focus on his game more. 
The reason behind Broad's omission from T20 team is the conservative approach of England selectors. The management of England team had segregated their teams in 3 formats. They have the policy of rotating their fast bowlers for Test and One-Day International (ODI) and Twenty20 International (T20I) cricket. Broad and Anderson are the backbone of England's bowling attack in Tests. After 2014, Broad has been kept away from T20 matches so that he don't suffer any injury during these fixtures and will always be fit to play in Tests. England focused on extending his Test career by reducing the matches and the consequent toll on his body.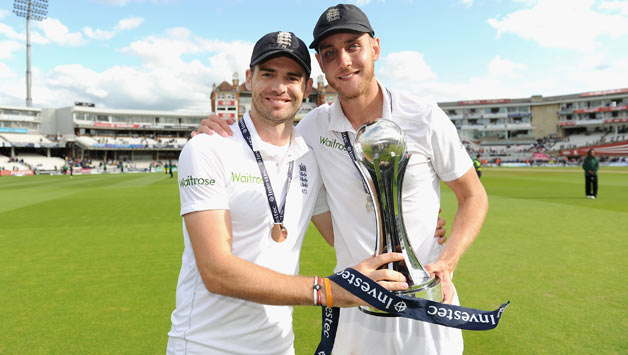 England has quite good variety of fast bowlers in ODI and T20 to choose from. This is the another reason as to why Stuart Broad is not playing in T20. England has the likes of Liam Plunkett, Chris Jordan, Chris Woakes, etc. so they never felt the necessity to use Broad in limited overs. They don't need to utilize the experienced ones in all three formats.
Stuart Broad T20 Career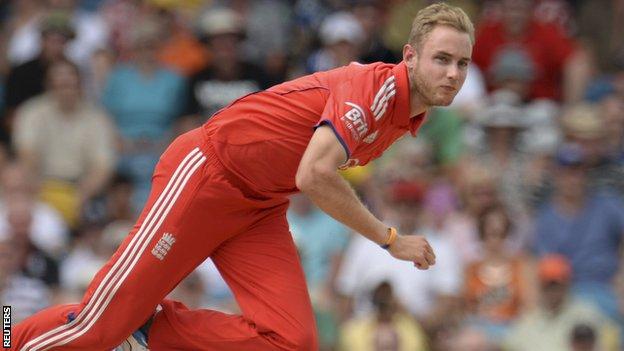 Stuart Broad made his T20 debut for England on 28 August in the Twenty20 International against Pakistan. In that match, he bowled four overs for 35 runs, and took wickets of Shoaib Malik and Younis Khan. He has played a total of 56 T20 matches in which he has picked 65 wickets. 
See also:     Why Joe Root is not playing in T20?