Bruno Fernandes has emerged as a big name in the world of football after he signed for English club Manchester United. Bruno was a fabulous player even when he was playing at Sporting FC but his real potential came into limelight after signing for the Red Devils. He left a strong impact on United in his first season at the club. Bruno can be labelled as the best signing of Manchester United in the past few years. The Portuguese has brought the much needed creativity in midfield. Even after the likes of big players in the club, his talent didn't fade away and he emerges as the best player of the club. His popularity was at stake after the arrival of Cristiano Ronaldo to Manchester United, but he has shown that he is not just a regular players. His stardom can be judged from the fact that Bruno has been tasked with taking penalties for United even after the presence of Cristiano in the team. This was all about the professional life of the Portuguese. His fans are also excited to know about Bruno Fernandes Wife and Kids –  Ana Pinho. In this article, we will answer a few questions like is Bruno Fernandes married, does Bruno Fernandes have a child, When did Bruno marry, Who is Bruno wife.
Is Bruno Fernandes married?
Yes, the Manchester United's star player is married. Bruno Fernandes and his wife are living a happily married life since 2015.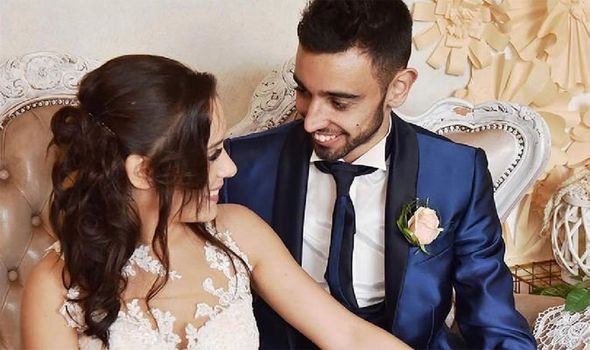 When did Bruno Fernandes marry?
On December 23, 2015, Bruno tied the knot with his girlfriend in a wedding ceremony. The beautiful function was attended by all of their families and friends. The Portuguese is married to Ana Pinho. Their love story started way back in time when they were in high school in Boavista. Both of them were in same class and as it happened, Bruno fell in love with Ana.
Ana Pinho herself revealed this when she said :
"We were 16 years old. We met at school and at the time I was in Boavista and went to a nearby school. We fell into the same class."
View this post on Instagram
Who is Bruno Fernandes' wife? Ana Pinho
Bruno Fernandes is married to Ana Pinho. She is a housewife and shares moments from her daily life on social media.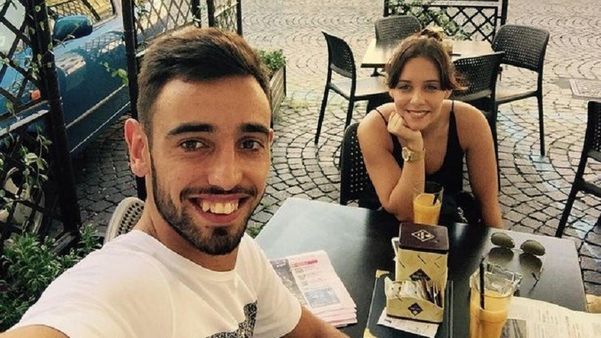 Ana Pinho was born on April 18, 1994 in Portugal. She completed her graduation from a high school in Boavista along with Bruno. Ana has maintained a low profile on her life and we do not have much information about her early life. All we know is that she is among the most influential WAGs on social media. Bruno's wife can be seen supporting him in the stadium many a times. In the past, the Bruno and Ana used to live in Vilamoura, Portugal, but after signing for Manchester United, the couple has now moved to Manchester, United Kingdom.
It is said that when Ana was sixteen years old, she caught Bruno's eye and since then, Bruno and Ana Pinho have been together. The beautiful wife was Bruno's first love and was the only girl he ever dated. Ana decided to help her boyfriend in achieving his goals by staying with him when he left his home country.
Does Bruno Fernandes have a child?
Yes, the Portuguese midfielder have two kids. Bruno and Ana are blessed with two lovely children.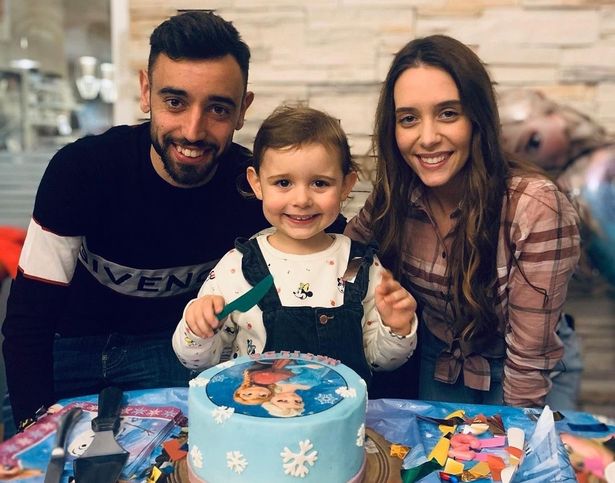 Ana Pinho and Bruno Fernandes were blessed with their first child in January 2017. The couple decided to name their daughter Matilde Fernandes.
In September 2020, the couple were blessed with their second child. This time it was a boy and they decided to name their son Gonçalo Fernandes.
Bruno made his debut for Man United on 1 February, 2020 against Wolverhampton Wanderers. At that time, his wife Ana Pinho and daughter Matilde cheered him from the stands of Old Trafford: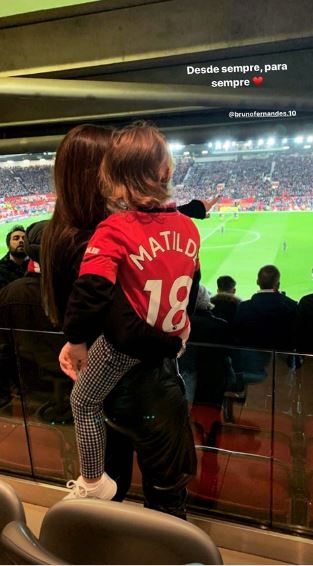 Bruno Fernandes Family Photos Gallery
Read also : Why did Sir Alex leave Manchester United?